Despite the Chinese regime's constant fear that U.S. policy makers have long been plotting a U.S.-led "regime change" in China, a senior former official under the Obama administration said there was never any such plan nor even any discussion remotely associated with the idea. This revelation sheds further light on the paranoid nature of the Chinese regime, but likely also raises questions concerning the Obama administration's commitment to promoting U.S. principles such as democracy and freedom in the world's largest authoritarian nation.
Evan Medeiros, who served six years from 2009 to 2015 in the Obama administration as a senior China specialist, attended a Thursday panel at the Center for Strategic & International Studies to discuss his thoughts on the latest U.S.–China Relations reports published by American and Chinese think tanks and scholars.
Medeiros said that the fear of a U.S.-orchestrated "regime change" has been one of the most defining features of the Chinese regime's perceptions toward the United States for decades, and that such fear still dominates the Chinese regime's thinking about U.S.–China relations even today. Speaking on the basis of his six years of experience steering U.S.–China policy for Obama's White House, however, Medeiros attested that there was never any discussion among Obama and senior officials concerning the possibility of regime change in China.
According to Medeiros, there was "not a single conversation" in which neither President Obama, nor Vice President Biden, nor the national security adviser raised any issue concerning China's political system and its potential threat to American national security. Behind the curtain, the Obama administration never contemplated let alone attempted a change to the authoritarian rule of the Chinese regime. "Not even once, not even remotely close," said Medeiros.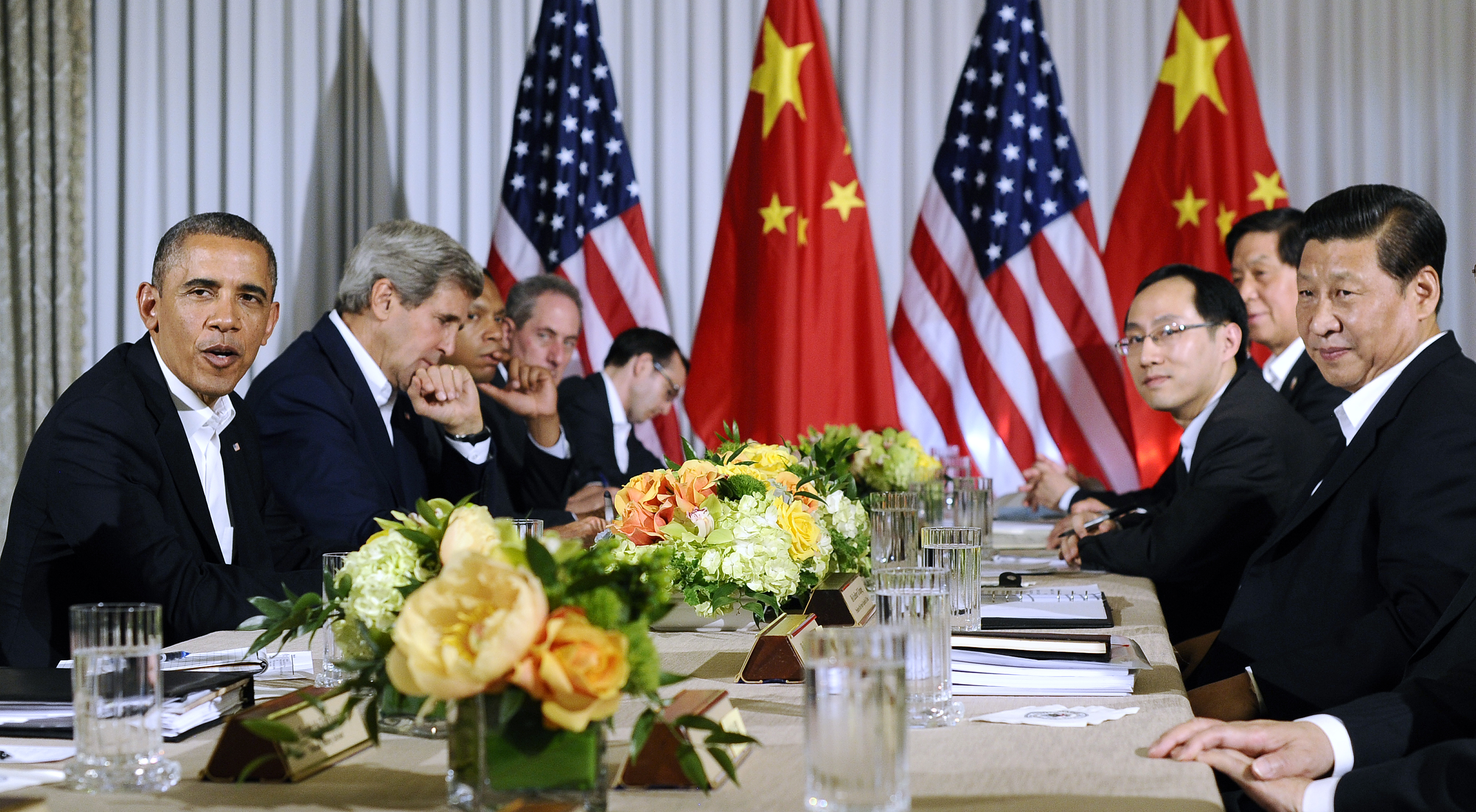 Medeiros was regarded by many as being among the most pro-China policymakers in the White House during the Obama administration. According to Bill Gertz, a conservative critic of the Obama administration's China policy, Medeiros had written in academic writings before his White House posting that the Chinese military posed little or no threat to the interests of the United States, and that Beijing's policies are generally benign.
Medeiros's remark on Thursday likely provides additional evidence to support the long-held criticism among conservatives and many rights activists that the Obama administration did not do enough to influence the Chinese regime nor to assert fundamental U.S. principles such as democracy and freedom.
The Obama administration's belief that China's authoritarian regime poses no threat to American national security has been hotly contested by many others. Peter Navarro, a former professor in economics who now serves as President Trump's director of the National Trade Council is known for his view that China's Communist Party regime and its expansionist foreign policies pose direct threats to U.S. national interests and national security.
Although the Obama administration showed no interest in changing China's political system, Medeiros insisted that it still paid attention to "questions and concerns about human rights in China, [the regime's] crackdown on political freedom."
Just last week, the Congressional-Executive Commission on China (CECC) held a public hearing on China's human rights abuses, in which Congressman Chris Smith, who is also the chairman of the CECC, criticized the Obama administration's lack of effort in promoting human rights issues in China and slammed Obama's China policy as "eight years of retreat." The Congressionally-mandated CECC had been "pleading" with the Obama administration to take firm action on China's human rights abuses to no avail, said Chris Smith.