Leaders from New Zealand's (NZ) Labour party and National party have refused to confirm or deny whether the resignations of two Chinese members of Parliament last year was due to security concerns over their links to Beijing.
Yang Jian from the National party resigned from Parliament on July 10, 2020, while Raymond Huo from the governing Labour party resigned 11 days later on July 21.
Their exit from the political arena came amid ongoing concerns about their connections with Chinese Communist Party (CCP) affiliated bodies.
"We do not confirm or deny any security briefings that we do or don't receive," NZ Prime Minister Jacinda Ardern told Stuff.
National party leader Judith Collins echoed those comments, saying the party would not comment on any security or intelligence briefings.
Both parties were responding to anonymous allegations revealed by news website Politik which has alleged that the resignations of both men were orchestrated after security briefings to party leadership.
Yang served as a National MP since 2011. But it was revealed in a 2017 investigative report that he had worked and taught at Chinese military institutions for over 15 years.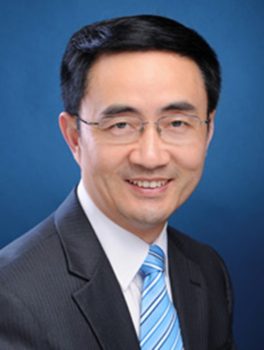 Yang studied and worked in China's Luoyang Foreign Language Institute, which is part of the Third Department of the People's Liberation Army—the CCP's military arm. The Third Department is involved in monitoring the telecommunications of foreign nations.
Yang later spent five years at the Air Force Engineering College. He told The Associated Press that he was teaching English-language and American studies to students.
"If you define those cadets, or students, as spies, yes, then I was teaching spies," he said, noting that he understood the concern his past aroused.
"I can understand that people can be concerned because they do not understand the Chinese system," he said.
Yang was also a subject of China expert Anne-Marie Brady's 2017 paper, "Magic Weapons: China's Political Influence Activities Under Xi Jinping," a ground-breaking document that revealed the extent of Beijing's interference activities in NZ.
The paper alleged that Labour's Huo was someone who "worked very closely with People's Republic of China representatives in NZ" and had connections to the United Front Work Department—Beijing's foremost overseas influence body that has been the subject of intense scrutiny for interference in Australia's domestic political activities.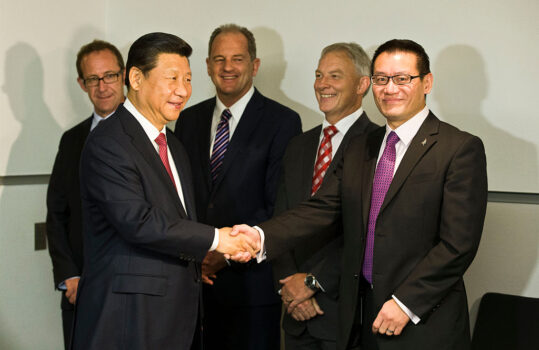 Huo headed the Parliamentary Justice Committee in 2019, which was tasked with investigating foreign interference issues in NZ. Brady was subsequently blocked by four Labour MPs from testifying to the Committee. Huo later backed down.
The revelations came before the arrival of Australian Prime Minister Scott Morrison's for high-level talks with NZ Prime Minister Jacinda Ardern.
At the conclusion of the talks, both leaders released an extensive joint statement addressing several issues related to Beijing's increased aggression in the Indo-Pacific region, including its takeover of Hong Kong, militarisation of the South China Sea, and human rights abuses in Xinjiang against the Uyghur minority.