NYPL Features Guardian Editor Alan Rusbridger
September 26, 2013 10:34 pm Last Updated: September 30, 2013 6:47 pm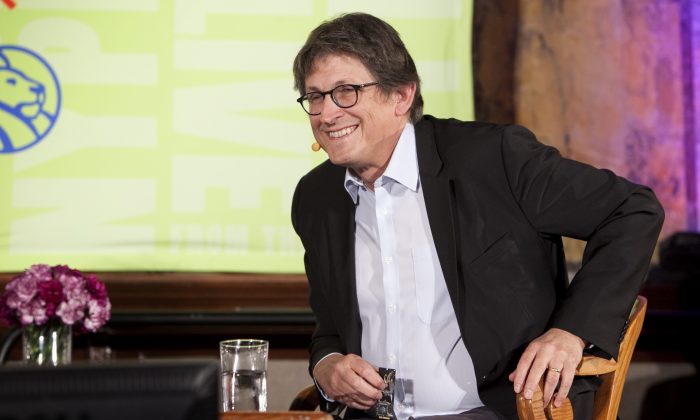 NEW YORK—One of the city's most elegant settings for conversations with premier writers, thinkers, and influential figures has a strong season planned.
At just a few weeks in the season, the New York Public Library talks, Live from the NYPL, has already hosted several prominent figures. On Sept. 25, Guardian editor Alan Rusbridger talked about his work as a journalist and his new book.
He and NYPL host Paul Holdengräber had an entertaining and insightful chat, mostly about Rusbridger's new book, "Play it Again."
It's the tale of a year spent trying to tackle a highly difficult one-movement piano composition, considered to be one of the most difficult in existence. Rusbridger said the piece, Chopin's Ballade No. 1 is regarded by many professional pianists with "fear." He himself had limited success, but persevered.
"It began as an exercise in curiosity and then the piece drew me in," said Rusbridger before an admiring crowd.
Already 56 when the project began, he said he was spurred on by an interest in the natural creativity of human beings.
"As a mid-life crisis, it was a fairly harmless one," he said, laughing. In the end it came to be more about rediscovering something lost. "There is a moment in life when that creativity we've ignored takes over."
In Rusbridger's case, it drove him to spend 20 minutes a day at the piano practicing Chopin's piece. The daily regimen surprisingly calmed his state of mind and prepared him for a hectic work life.
"There's a bit of me that looks back on this in astonishment," he said after listening to a recording of himself playing the ballad.
That sentiment is doubly interesting in context of what was happening professionally at the time. The year started with WikiLeaks and ended with the U.K. phone hacking scandal.
But with the more recent events surrounding Edward Snowden's release of secret NSA records, Rusbridger worries that people will stop blowing the whistle because of repercussions. For instance, someone might want to leak information about Iranian nuclear weapons or about Chinese officials, but be unwilling to take the risk.
He thinks that kind of fear is dangerous for future public conversations on important topics.
"You can't have a debate unless somebody gives you the information," Rusbridger said.
The remaining lineup of the fall 2013 season of Live from the NYPL will run through Dec. 12.