New York City police officers are investigating after a car on Thursday night drove through a Black Lives Matter protest in Times Square.
Video footage showed people using bicycles to try to stop the car from moving before the driver accelerated.
The driver slammed on their brakes shortly after the initial push and then turned onto another street as the protesters scattered.
"A black car came through the crowd and hit the person in front of me and then me and then I believe the person behind me, and we all had bikes so they just came charging through. It was pretty terrifying," Lora Gettelfinger of Brooklyn told CBS New York.
The New York Police Department (NYPD) said it launched an investigation into what happened, describing the vehicle as a black Taurus sedan that was "NOT an NYPD vehicle."
Police Commissioner Dermot Shea said several people struck the vehicle, including one who punched a window before the driver sped away.
"You have a bicyclist block the car from moving. We have two people that strike the car window, one with a punch, one banging on it. And you have the car speed away, right through the crowd, and then, very dangerous, as it hits a block or two after, goes up and makes a right," he said during a virtual appearance on Fox 5.
"We're real lucky that it didn't have a vehicle collision with other cars."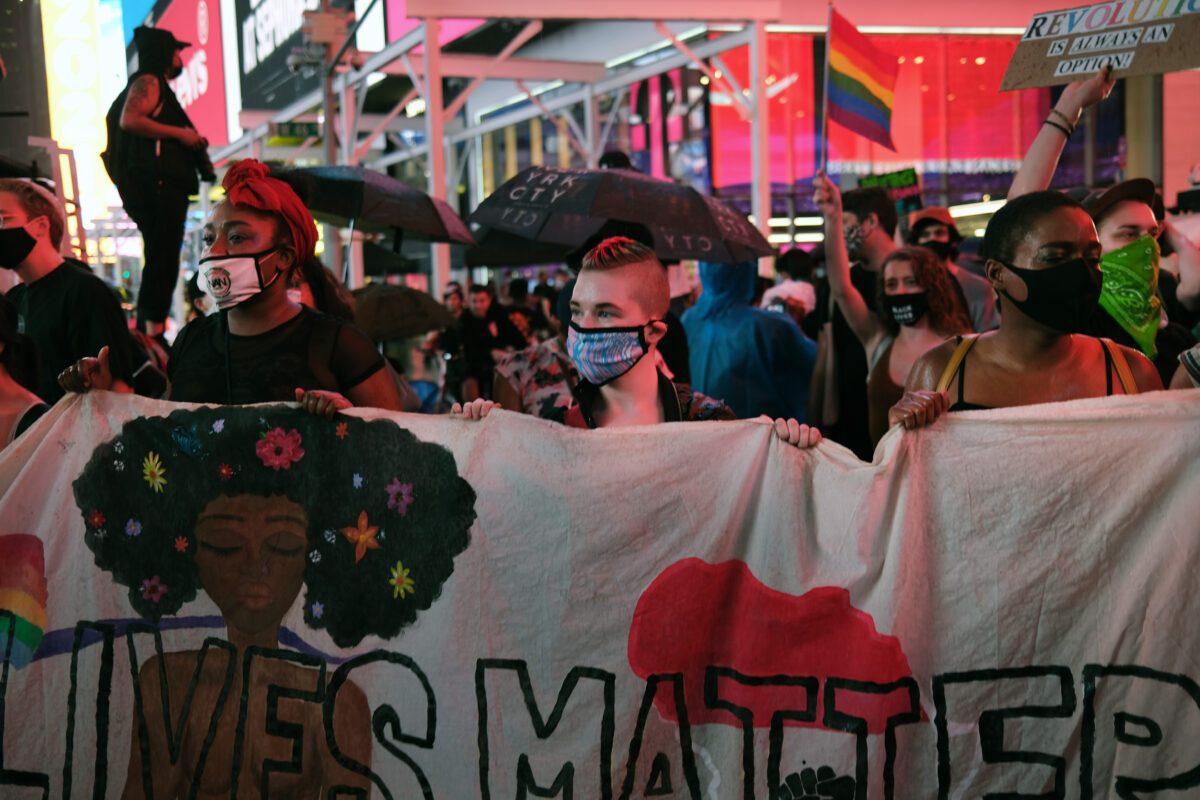 Shea said he couldn't say whether a crime was committed.
He urged anyone inside the vehicle, anyone who was on the scene, and anyone who was injured to come forward.
No one has lodged a complaint as of yet, he added.
Councilman Keith Powers, a Democrat, said his office was looking into what happened.
"Using a vehicle to hurt peaceful protestors is unacceptable and must be stopped," he said in a statement.
Gwynne Hogan, a reporter on the ground, said that a few people and bicycles were struck by the vehicle. Injuries suffered were minor.
The demonstrators gathered following updates in the investigation into the death of Daniel Prude, a black man who was rushed to the hospital after being restrained by police earlier this year.
Prude later died.