NYC's Top Colleges Ranked in National Survey
September 11, 2013 6:33 pm Last Updated: September 11, 2013 6:33 pm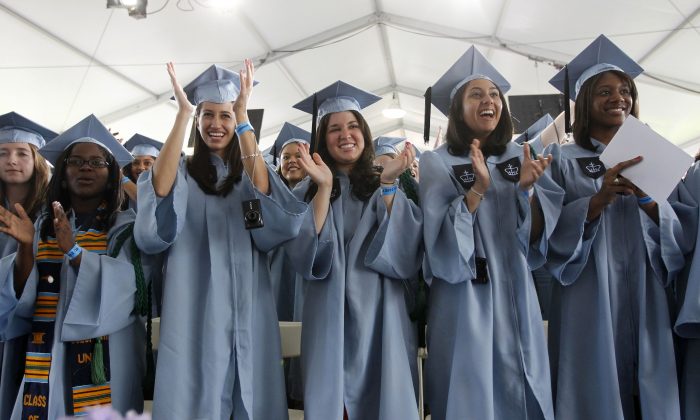 NEW YORK—The city's top colleges were ranked along with the best in the nation in the annual U.S. News Best Colleges list.
Columbia University ranked fourth on the list. It also ranked sixth on the list of best-value universities. The value ranking is based on the cost of tuition after students receive need-based assistance. Columbia gave need-based grants to 50 percent of its students, bringing its average tuition to $20,435.
Barnard College, Columbia's sister institution, was ranked 32nd among the liberal arts colleges. Barnard also ranked a significant second on the list of best value liberal arts colleges. The college awarded need-based grants to 37.8 percent of the students. The average cost of tuition at Barnard after receiving need-based grants is $12,282.
"Although these measures are by their very nature imperfect and imprecise, Barnard was pleased to again to be listed among the nation's top liberal arts colleges, and to have its distinctive quality of education recognized on the list for Best Value Schools, where Barnard is ranked second among the nation's liberal arts schools," Barnard College's Chief Operating Officer Greg Brown said in a statement.
Brown also expressed satisfaction with Barnard's ranking among the most selective all-women colleges in the nation.
New York University (NYU) ranked 32nd among the national universities. The school also has the second best undergraduate program in finance in the nation, according to the report.
Yeshiva University in Upper Manhattan ranked 47th on the list. Fordham University in the Bronx was ranked 57th.