As a response to the Dec. 11 terror incident in a tunnel between two of New York City's busiest subway stations, the spire of One World Trade Center was illuminated that evening in red, white, and blue.
The brilliance on the spire of the 1,776-foot-tall skyscraper was a statement that America's freedom, liberty, and patriotism will stand eternal.
These pillars of our democracy will not be undermined and our courage will overcome all trials.
The colors of our flag illuminated on One World Trade Center also remind us of the dedication of all who protect us, and all community members who assist and appreciate our public servants.
All who responded to the recent terror incident, and to all terror incidents in New York City, including the Port Authority Police Department, NYPD, FDNY, and FBI deserve the gratitude and continual cooperation of all community members.
New York and all of America must remain vigilant. The current climate of terror is a reality and we must refuse to allow it to undercut our way of life. Rather, any attempt to sabotage America's cherished values must inspire a deeper commitment to forging iron-clad unity with our police, first responders, private security professionals, and all community members.
Terror Attacks in NYC: A Snapshot
In order to inspire our continued resolve, built on the principles of leadership, vigilance, and collaboration, it is important to understand that New York City is, and will remain for the foreseeable future, a target for terror.
Although dozens of attempts have been thwarted, here is a snapshot of incidents that must inspire us to have our eyes wide open:
Dec. 11, 2017: an improvised, unsophisticated, and defective bombing via a pipe-bomb attached to a man's body detonated during the height of the morning commute. The incident injured four people in a congested underground passageway used by subway commuters at Manhattan's Port Authority Bus Terminal. The incident wrecked havoc in one of America's busiest transportation hubs and in one of the most busiest sections of New York City. According to a complaint filed after the attack, the bomber faces federal terrorism charges.
Oct. 31: a truck attack on Manhattan's West Side Highway Bike Path killed eight people and injured a dozen. The attack occurred in the shadow of the World Trade Center by an individual driving a rental truck. He used the vehicle as a ramming device hitting innocent people along at least ten blocks of the bike path. The attacker also purposefully swerved the vehicle into a school bus carrying children.
Sept. 17, 2016: a pressure cooker bomb detonated on West 23rd Street in Manhattan's Chelsea neighborhood. The detonation caused shrapnel and broken glass to injure thirty people. The attack resulted in convictions on charges that included using a weapon of mass destruction and bombing a public place. Immediately after the verdict, Joon H. Kim, acting U.S. Attorney for the Southern District of New York stated, "Today's verdict is a victory for New York City, a victory for America in its fight against terror, and a victory for all who believe in the cause of justice."
Oct. 23, 2014: a terrorist charged at four uniformed NYPD officers in Queens with an 18-inch metal hatchet. Two of the officers were struck, one in the arm, and one in the head causing traumatic brain injuries. After spending more than a year in rehabilitation with numerous surgeries, Officer Kenneth Healey heroically returned to work on Dec. 18, 2015. His return was greeted by the tumultuous applause of his NYPD colleagues.
May 1, 2010: an attempted home-made bomb in a car in Times Square failed to detonate. In court papers, prosecutors wrote that if the bomb had detonated, "the lives of numerous residents and visitors would have been lost and countless others would have been forever traumatized." A vigilant street vendor alerted the NYPD after seeing smoke coming from a SUV.
May 6, 2008: a pipe-bomb detonated outside a U.S. Armed Forces recruitment office in Times Square. Although the explosion shattered the office window and door, no one was injured.
Sept. 11, 2001: more than 2,700 people were killed by the 9/11 terror attacks when hijacked planes crashed into the World Trade Center. The attack was a pivotal moment in American history that forever defined the critical importance of police-community unity, terrorism awareness, security management, and emergency preparedness.
Feb. 26, 1993: a bomb exploded in a truck parked by terrorists in the garage beneath the World Trade Center. The explosion killed six people and injured over 1,000.
Final Reflections
America must continue to forge partnerships between law enforcement, first responders, security professionals, our military, and all members of the community.  This unity of effort is critical for protecting our homeland from terrorism.
This unity of effort must be exemplified through public-private partnerships and enhancing our culture of security awareness. The mantra of "If you see something, say something" must also inspire us to remain vigilant and to continually improve security in our infrastructure, facilities, workplaces, schools, communities, houses of worship, and campuses.
The Neigborhood Policing initiative of the NYPD, addressed in my Sept. 15, 2017, article for The Epoch Times titled "Neighborhood Policing Illuminates NYPD Mission" must also be intensified. Neigborhood Policing enhances unity between the police and the public. This unity is critical for reporting warning signs of a homegrown, lone wolf radicalized threat which is challenging to detect.
In my Dec. 10, 2015 article for The Epoch Times titled "Mass Shootings America's Public Health Crisis," principles of security countermeasures for safeguarding our nation are cited. These principles that are essential to active shooter awareness, prevention and response are also applicable to terrorism. These countermeasures must be utilized to harden targets and include police-community public safety initiatives, board-certified security vulnerability assessments, background checks and investigations, training and certification programs, warning sign awareness and intervention, physical security, personnel security, procedural security, and cybersecurity. Cybersecurity includes leadership from the highest levels of our government to prevent use of the Internet to radicalize or to instruct individuals on making bombs and attack methods.
America will not be deterred from protecting our homeland and safeguarding our people. We must enhance our unity of effort, bolster our security awareness, and apply immediate lessons learned to terrorism consequences. America must also continually harden its targets, especially soft targets.
Our country's dedication to a continual collaboration of our police and communities will be the heart of protecting New York City and our nation. This dedication is critical to safeguarding our way of life and deserves our full force dedication.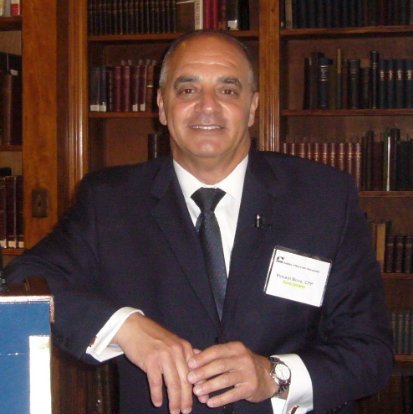 Vincent J. Bove, CPP, is a national speaker and author on issues critical to America. Bove is a recipient of the FBI Director's Community Leadership Award for combating crime and violence and is a former confidant of the New York Yankees. His newest book is "Listen to Their Cries." For more information, see www.vincentbove.com
Views expressed in this article are the opinions of the author and do not necessarily reflect the views of The Epoch Times.