NYC Tech Jobs Growing Faster, Paying More Than City Average
April 28, 2014 4:58 pm Last Updated: April 28, 2014 4:59 pm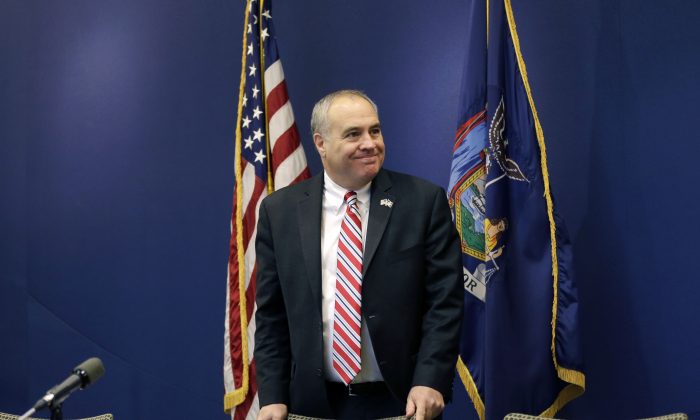 High-tech jobs are growing four times as fast than the average job growth rate in New York City, according to a new report State comptroller Thomas DiNapoli released Monday.
"High-tech firms not only created 25,000 jobs over the last four years, they created high-paying jobs,"  DiNapoli stated. "Silicon Alley now stretches from Midtown South to Lower Manhattan and into Brooklyn and Queens."
It's favorable enough that the state pension fund is investing $1 billion,  according to Crain's New York. 
The comptroller's report focuses on high-tech businesses specifically, but has similar findings to a  recent report looking at the city's tech ecosystem which looks at non-tech jobs generated by tech companies and tech jobs in businesses outside the tech sector. The synergy is clear, as growth in industries like advertising and public relations grew by 25 percent in the last few years as they have integrated tech, according to the comptroller's report.
As of the third quarter of 2013, the city was home to nearly 7,000 high tech firms. 
The average pay in the high-tech industry is also higher than that of other industries. High tech jobs pay about $118,000 while the city average is about $80,000.
Last year venture capital dollars totaled $1.3 billion in 222 high-tech companies in the city, according to the MoneyTree Report. While it doesn't come close to that of Silicon Valley (which sees about half the national venture capital dollars), the rate of increase is outpacing other cities. 
"With every step, this sector becomes a better and better place to work," said Mayor Bill de Blasio at the press conference. "This growth is what we dreamed about for a long time and it's happening more and more in this city."