New York City Mayor Bill de Blasio said he won't allow the city to revert back to its "bad old days" of high crime and excess gun violence, coming after a 72-hour period that saw 28 shootings and 38 injuries.
"In the beginning of the year, we saw an uptick in crime and shootings. We saw some leveling off for a few months in the beginning of the coronavirus crisis. Now, we've seen something very troubling in recent weeks," de Blasio remarked on June 22 during a press conference.
De Blasio noted that criminality increases during the warmer summer months.
"It's really important to remember, job one is always to keep people safe," said de Blasio when he was asked about a plan to divert $1 billion away from the New York City Police Department in the wake of George Floyd's death, protests, riots, and general anti-police sentiment across the United States.
"We are not going to allow gun violence to continue to grow in this city. We're not going to go back to the days when there was so much violence pervading our communities," he said, according to CBS New York. "We're going to use new strategies and approaches in policing, new strategies and approaches at the community level. We're going to do whatever it takes to fight back gun violence."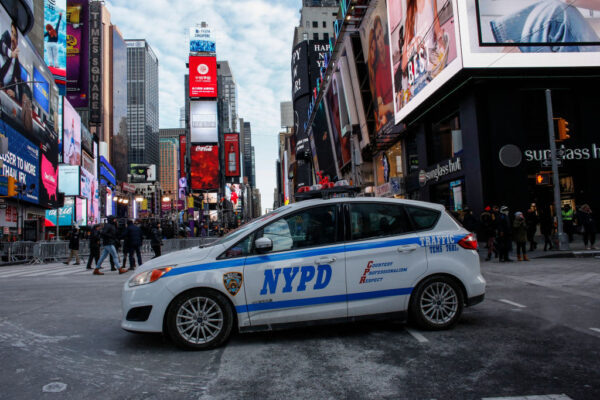 Data has shown that weekly shootings across New York City have spiked 358 percent over the last year, according to News 4. A total of 74 people were wounded in the 55 shootings in the past week, with most of the violence occurring in the Bronx.
Chief of Crime Control Strategies Michael LiPetri told the New York Post that the summer will likely get worse before it gets better.
"We have to go back to June of 1996 to get a worse start for June," said LiPetri. "That is a telling stat."
De Blasio noted that the Bronx has especially seen an uptick in violent crime in recent days.
NYPD Commissioner Dermot Shea conceded that it takes time to turn it around.
"It takes a long time to turn a ship. It sees the iceberg that's directly in front of us, and that's exactly what's happening right now," he told NY1 on June 22. "We've been trending this way for a while, and the shootings are just the latest symptom."
Last week, Shea announced that the NYPD's anti-crime unit, which has about 600 plainclothes officers, would be disbanded, and those officers would be assigned elsewhere.