Almost 40 convicted criminals who are in the country illegally were released by New York City jails and subsequently reoffended during a three-month period beginning in January.
Immigration and Customs Enforcement (ICE) said it had placed detainers on all of those criminals, as well as 400 other illegal aliens who were in NYPD or Department of Corrections custody.
The detainer asked the jails to notify ICE when an alien in custody will be released, so that the agency can assume custody.
"Simply put, the politics and rhetoric in this city are putting its own communities at an unnecessary risk," said Scott Mechowski, acting field office director for ICE Enforcement and Removal Operations in New York.
One of the criminals who reoffended is a 28-year-old Salvadoran man who was arrested for assault in March, released by the jail, and then arrested for robbery in April.
A 20-year-old from Guatemala was arrested in January for a felony assault on an elderly person over 65 years of age. He was released and then arrested in February for felony grand larceny, and again in March for resisting arrest. ICE placed a detainer on him each time he was arrested.
ICE has not had an office in New York jails since 2014, when the mayor's office signed a sanctuary policy that only allows detainers to be honored when the crime is one of 170 considered egregious by the city. The Mayor's Office of Immigrant Affairs says ICE is allowed to enter and interview detainees in custody if the detainee provides consent. 
Another individual who was released, despite a detainer, is a 20-year-old illegal alien from Jamaica who was arrested for possession of a weapon in April. His criminal history also includes arrests for fraud, robbery, and homicide.
"ICE has no choice but to continue to conduct at-large arrests in local neighborhoods and at worksites, wasting valuable resources on criminal aliens who could be securely turned over to ICE custody at jails and prisons," Mechowski said.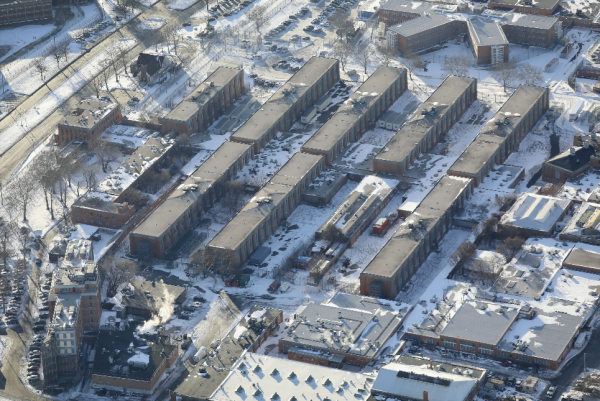 Operation Safe City, conducted in September last year, netted 450 illegal aliens in several cities that fail to honor detainers, including New York, Washington, Baltimore, and Los Angeles.
"Sanctuary jurisdictions that do not honor detainers or allow us access to jails and prisons are shielding criminal aliens from immigration enforcement and creating a magnet for illegal immigration," said ICE Deputy Director Tom Homan, after the operation.
Homan said statistics show that more than half of criminals will reoffend in the first year of being released.
Data from the Arizona state prison system shows that illegal immigrants are at least 142 percent more likely to be convicted of a crime than other Arizonans, according to a study by John Lott, founder and president of the Crime Prevention Research Center.
Lott also found that illegal immigrants tend to commit more serious crimes, serve 10.5 percent longer sentences, are more likely to be classified as dangerous, and are 45 percent more likely to be gang members than U.S. citizens. They are also much more likely to commit sexual offenses against minors, sexual assault, DUI, and armed robbery.
The data represent all of the prisoners who entered the Arizona Corrections Department from January 1985 through June 2017.
During that period, 464,641 prisoners entered the system, Lott obtained citizenship status information for 462,978 of them.
Correction: A previous version of this article stated New York City does not allow ICE to into its jails. According to the Mayor's Office of Immigrant Affairs, ICE is allowed to enter and interview detainees in custody if the detainee provides consent. Epoch Times regrets the error.