NYC Child Victim of Dangerous Respiratory Virus D68
September 17, 2014 5:53 pm Last Updated: September 17, 2014 5:55 pm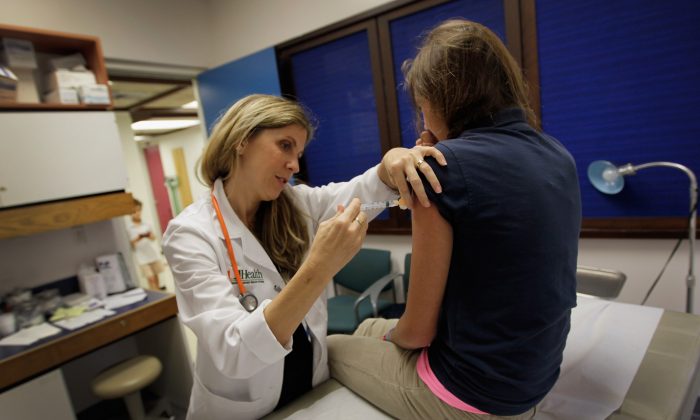 Late last week, state officials confirmed the first cases of a virus that causes serious respiratory illness in infants and children. 
On Wednesday, health officials confirmed the enterovirus D68 has reached New York City, affecting at least one child.
The virus can cause mild to severe illness, and in worst case scenarios require life support and breathing assistance. Some people recover without assistance.
There are over a dozen confirmed cases in the Capital Region, and according to the Center for Disease Control and Prevention (CDC) there are 130 confirmed cases across the tri-state area and eleven other states. No deaths have been reported. An unusual spike began mid-August, according to CDC. 
"It is important that we follow common sense rules to prevent the spread of this virus, as we do for flu and other contagious illnesses" said Acting State Health Commissioner Dr. Howard Zucker. "Because there is no specific treatment or vaccination against this virus, our best defense is to prevent it by practicing proper hygiene."
The department recommended the same precautions to prevent spreading influenza:
– Wash your hands often with soap and water for 20 seconds.
– Avoid touching your eyes, nose, and mouth with unwashed hands.
– Avoid kissing, hugging, and sharing cups or eating utensils with people who are sick.
– Disinfect frequently touched surfaces, such as toys and doorknobs, especially if someone is sick.
According to the Health Department, enteroviruses are common and there are over 100 types. There are about 10–15 million enterovirus infections in the United States every year. 
Most infections occur in the summer or fall and cause mild or no symptoms at all, but younger people are more susceptible to illness and some cases can be serious.