A property manager from New York killed his wife and teenage daughter before turning the gun on himself, according to authorities.
Steven Dym, of Westchester, a wealthy real-estate manager, left friends and family baffled as to why he would kill his two family members.
"It's a shock to everybody," their next-door neighbor told the New York Daily News on Saturday. "You hear the stories—marital problems, whatever. Who knows what goes on behind closed doors, right? But the Steven I knew was carefree, happy…I can't believe he would be capable of something like this."
The bodies of Dym, 56, wife Loretta, 50, and daughter Caroline, 18, were found at their large home in Pound Ridge, N.Y., at 11 a.m. on Friday, New York State police said, according to the New York Post.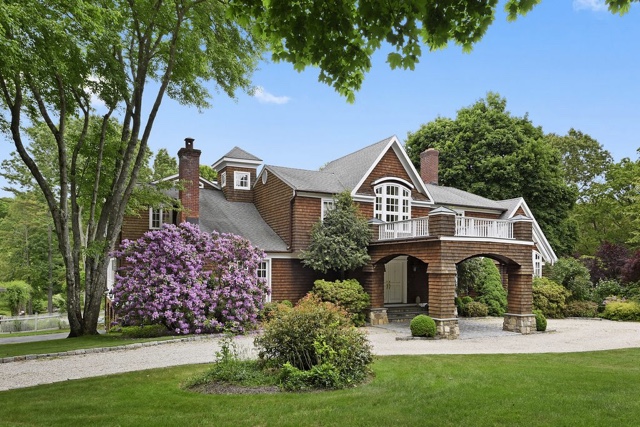 Police said the couple wasn't going through a divorce, and police added that they haven't received any calls for domestic incidents. The family's home, however, was up for sale, and people who spoke to Steven said that he was acting "very weird."
Realtor Chris Shaffer, 42, who met Steven weeks ago, told the Post: "Not only did he not know where he was going, but he didn't even know if he was going."
Police noted that he might have been in financial duress recently.
A friend of his wife said she was stunned.
"It seemed that they were very happy," one of Loretta's close friends told the Post, asking that she not be identified. "She never really spoke about [her relationship] much. Her life was her kids. The few times I've met Steve Dym, he seemed like a great husband and a great father. They were both all about their kids, their kids' futures. I would have never guessed in a million years."
The couple's son, 20-year-old William, was away at college in California at the time.

"We are still speaking with family, friends, neighbors and acquaintances to try and come to an understanding of why this tragedy occurred," Becerra told the NY Daily News, adding that he returned to New York after news of the tragic incident broke.
A friend of daughter Caroline said she was a standout golf player at Sacred Heart Greenwich high school.
"She had a bubbly personality. She was really kind," said an unnamed girl.