A New York man was arrested Wednesday for allegedly threatening to kill Rep. Adam Schiff (D-Calif.) and Senate Minority Leader Chuck Schumer (D-N.Y.).
Salvatore Lippa, 57, of Greece, in Western New York, was charged with threatening to assault and murder a federal official on account of the performance of their official duties, said the U.S Attorney's Office. He was also charged with interstate communication of a threat.
Both charges carry a maximum penalty of 10 years in prison and a $250,000 fine, the office said.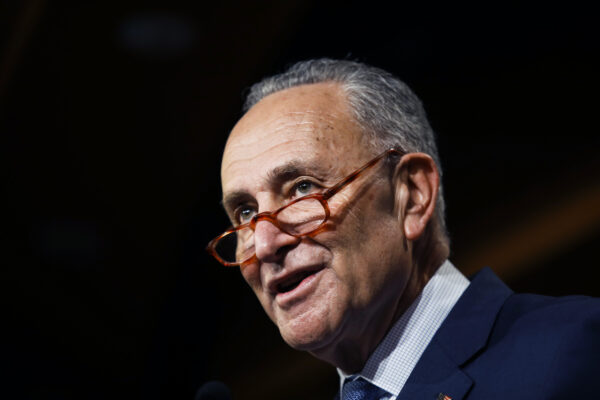 On Jan. 23, ahead of the impeachment trial, Schiff, who was the lead manager in the inquiry into President Donald Trump, received a death threat at his office in Washington. About 10 days later, Schumer's office in Albany, New York, received a voice mail that also contained a death threat, according to federal officials.
"The threats were reported to the United States Capitol Police, Threat Assessment Section, which began an investigation. The telephone number that both the calls originated from was traced back to the defendant," the U.S. Attorney's Office wrote. "When questioned by Special Agents from the United States Capitol Police, Lippa admitted to making the threatening calls to Congressman Schiff and Senator Schumer because he was upset about the impeachment proceedings."
Lippa threatened Schiff by allegedly saying he would "put a bullet in your [expletive] forehead," according to a criminal complaint, reported the Rochester Democrat & Chronicle. When he called Schumer's office, he allegedly said, "Somebody wants to assassinate you, I'm going to be the driver. And he'll shoot you from 200 yards away," according to the complaint.
Lippa was ordered to have no contact with Schiff, Schumer, or their staff members.