NY Group Claims Fracking Study Had Industry Bias
April 24, 2013 1:13 pm Last Updated: April 27, 2013 2:00 pm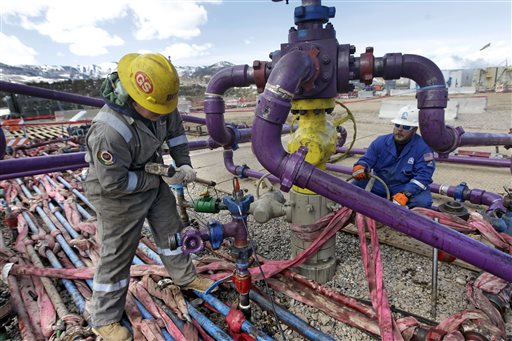 ALBANY, N.Y.—Opponents of gas drilling are calling on state officials to scrap work done by a consultant as part of an environmental impact review of fracking, saying the firm is part of an industry group lobbying to lift the state's 5-year-old shale drilling ban.
Ecology and Environment Inc., an Erie County-based environmental consulting firm, was hired in 2011 to do an economic analysis of how shale gas development would affect the state. It gave a positive picture of jobs and economic benefits. Critics say it didn't analyze the negative economic effects, including the toll of truck traffic on roads and increased health care costs.
This week, the consultant was listed as a member of the Independent Oil and Gas Association (IOGA) of New York in a letter sent to Gov. Andrew Cuomo urging him to lift the ban.
"The public can be assured that exploration for natural gas in New York is — and has been — safe, good for our environment and for our economy," IOGA Executive Director Brad Gill wrote to Cuomo, according to the Ithaca Journal. "Our New New York must now join the nation and embrace the expansion of responsible natural gas development. We need your help."
Gov. Cuomo has consistently maintained the decicion on hydraulic fracturing, which pumps water, sand, and chemicals into the ground to break open shale to extract natural gas, will be done based on science.
A moratorium on high volume fracking has been in place in New York State since 2008. Currently New York Health Commissioner Nirav Shah is conducting a health review. Once the health review has been finalized, a decision regarding fracking is expected by the New York State Department of Environmental Conservation and then Gov. Cuomo.
The Associated Press contributed to this report .