New York Governor Andrew Cuomo said that federal judges cannot officiate weddings because some were appointed by Republican President Donald Trump.
Cuomo, a Democrat and outspoken Trump critic, outlined his reasoning for vetoing a New York bill that would have let federal judges officiate weddings in the blue state.
"I cannot in good conscience support legislation that would authorize such actions by federal judges who are appointed by this federal administration," Cuomo said in a statement.
"President Trump does not embody who we are as New Yorkers. The cornerstones that built our great state are diversity, tolerance, and inclusion. Based on these reasons, I must veto this bill," Cuomo added in the Dec. 20 statement.
The bill was sponsored by Democratic state Senator Liz Krueger and passed by the Democrat-controlled state legislature: 61-1 in the state Senate and 148-2 in the state Assembly.
"The purpose of this bill is to expand judges who are eligible to solemnize a marriage to include all federal court of appeals and federal district judges," the bill's summary stated.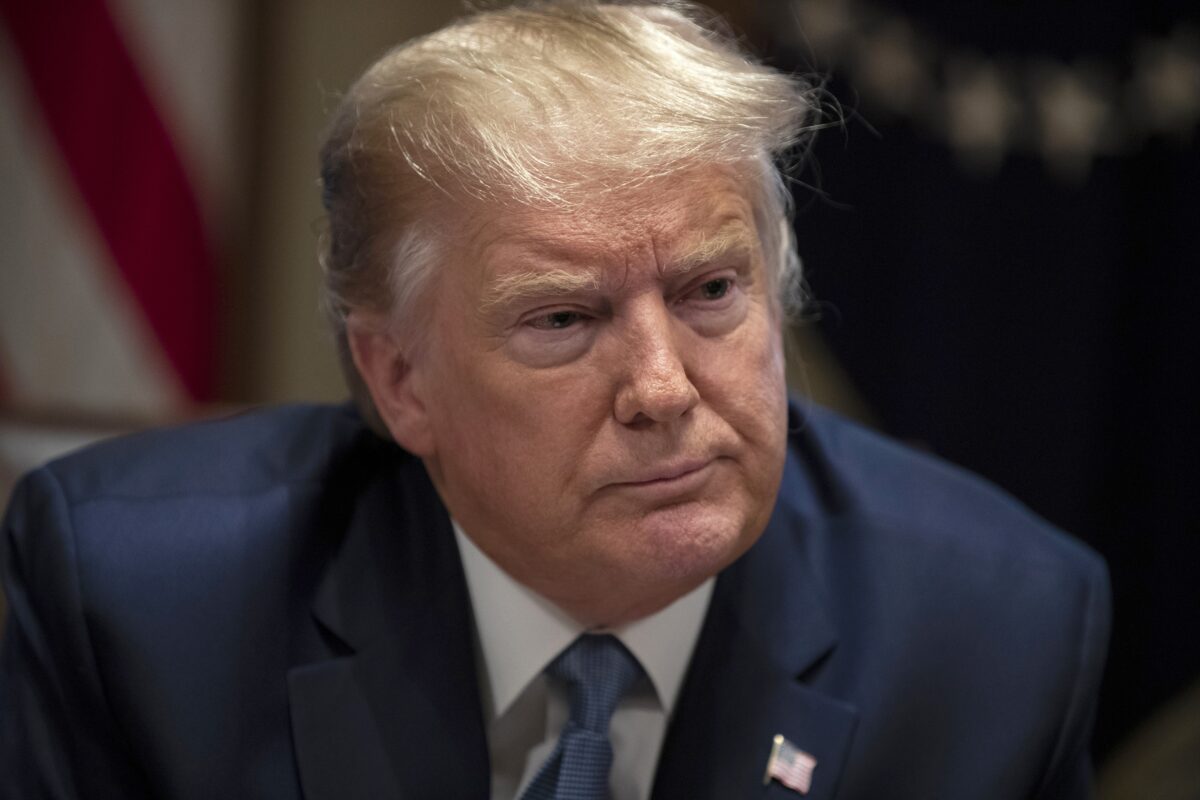 "Section one, two and three of the bill remove restrictions on certain judges who are eligible to solemnize a marriage. Section four of the bill is the effective date."
The bill would have taken effect immediately if signed by Cuomo.
Krueger told the New York Post that she sponsored the bill because it was clear it wasn't a big deal to let federal judges officiate weddings.
"Four years ago, we gave the governor the ability to perform marriages. Two years ago, we gave legislators that ability. So when it was suggested to me that we expand it to federal judges, I thought, 'Why not? The more the merrier!'" Krueger said.
"I'm certainly no fan of the judges this president is choosing to appoint, but since any New Yorker can become a minister online for $25 and legally perform weddings, I didn't consider this to be a major issue.''
Nick Langworthy, chairman of the state Republican Party, told the paper: "It's hard to imagine a more petty, small action from a sitting governor, but that's Prince Andrew in a nutshell." Marc Molinaro, who challenged Cuomo in the gubernatorial race in 2018, called Cuomo's veto "absurd."
Trump hasn't commented on the veto but showed his displeasure with New York lawmakers when he moved his official residence from New York to Florida in October, prompting Cuomo to say: "Good riddance."
"Unfortunately, despite the fact that I pay millions of dollars in city, state and local taxes each year, I have been treated very badly by the political leaders of both the city and state," Trump said at the time.