An 11-year-old girl who had boiling water dumped on her was sent to the hospital Monday morning for her burns, NY1 reported.
Jamoneisha Merritt had burns on her face, chest, shoulders, and neck after friends she was having a sleepover with woke her up by pouring boiling water on her.
Merritt's mother, Ebony, said her daughter is in a lot of pain, both physically and emotionally, from her burns.
She said Tuesday that the medical staff are not letting Jamoneisha look at her burns just yet.
"She's very sad. She's emotionally messed up. She don't understand why they did that to her. She thought they was her friends," Ebony told NY1. "I was told that they didn't like her. And they just been bullying her. They've been on Snapchat. It's been going on several times. The girl admitted it. 'I don't like her. I wanted to do it.'"
A 12-year-old girl is being charged with felony assault, NY1 reported.
This could be part of a so-called game spreading on the internet called the "hot water challenge," where people supposedly pour hot or boiling water on themselves, or more cruelly, on an unsuspecting person. Videos showing people doing it to themselves or others have recently appeared on Youtube, prompting comments expressing contempt, and some even despairing the current state of humanity. 
Eight-year-old Ki'ari Pope died recently after she was dared to drink boiling water through a straw months earlier. The burns had caused swelling in her throat, making it hard for her to breathe. On June 30, the girl became unresponsive and was rushed to the hospital, where she died.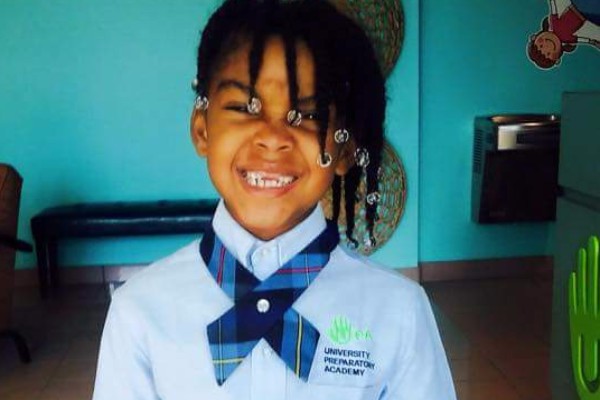 Parents are now urging others to warn their children of the dangers of blindly replicating internet challenge videos, many of which are hoaxes.
"Parents, talk to your kids about these challenges," Pope's aunt Diane Johnson told a local CBS12. "Don't just give them your phone and let them go by. Watch what they are doing."
While the "ice bucket challenge" that was launched in 2015 to raise awareness of motor neuron disease ALS went viral—videos of people, including celebrities, doing the challenge appeared all over the internet—it's unlikely the Hot Water Challenge is going to take off in the same way.
From NTD.tv