New York Giants co-owner Steve Tisch said he was confused about how the NFL-sponsored workout featuring controversial quarterback Colin Kaepernick was handled.
"I just felt, you know, what happened in Atlanta was unfortunate. It didn't seem to be very well organized. And I just, I don't know how it all sort of fell apart," Tisch told The Athletic on Tuesday.
Kaepernick, 32, was slated to work out at the Atlanta Falcons training facility in November before he changed locations at the last minute over concerns about a waiver the NFL wanted him to sign. After the change, the league panned his decision.
"I hope there's a briefing on that. I think it would be great for full ownership to get a sense of what happened down there," Tisch said.
Tisch's partner, John Mara, said in 2017 that the Giants received a considerable amount of letter from fans who said they don't want the team to sign Kaepernick—presumably because he protested during the national anthem.
"All my years being in the league, I never received more emotional mail from people than I did about that issue: 'If any of your players ever do that, we are never coming to another Giants game,'" he told Monday Morning Quarterback. "It wasn't one or two letters. It was a lot. It's an emotional, emotional issue for a lot of people, more so than any other issue I've run into."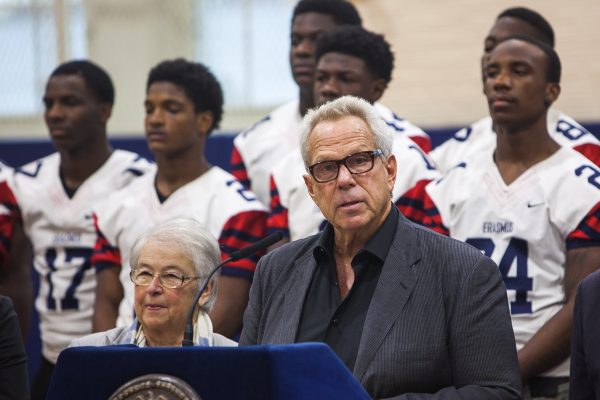 A few weeks ago, ESPN reporter Adam Schefter reported that no team has expressed interest in Kaepernick.
He reported there is "absolutely zero" interest in Kaepernick.
"The workout last week did absolutely nothing to enhance the chances that Colin Kaepernick is going to wind up with another team," Schefter said late November.
"There hasn't been a team that has requested a visit. There hasn't been a team that has expressed interest in signing him. So, despite the fact that one week ago we saw Colin Kaepernick work out at the high school down in the Atlanta area, it has not translated into any results, and though the league wanted to try to help out, at least said it was trying to help out, nothing's come of it. Colin Kaepernick's wait continues and it looks like it's going to be continuing for a very, very, very long time," he remarked, according to Bleacher Report.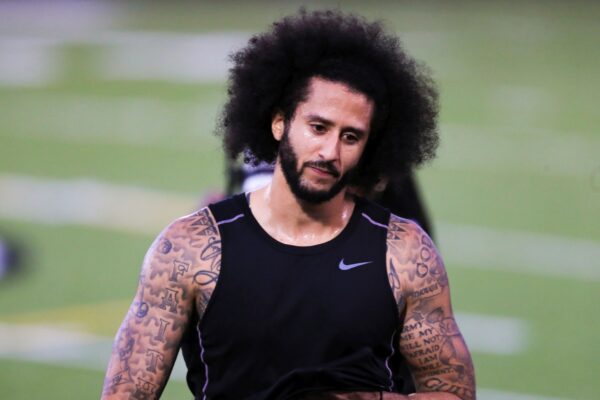 Following the workout, Kaepernick called out the NFL and commissioner Roger Goodell.
"I've been ready for three years. I've been denied for three years. We all know why. I came out here today and showed it in front of everybody. We have nothing to hide. We're waiting for the 32 owners, the 32 teams, Roger Goodell, all of them to stop running, stop running from the truth, stop running from the people," Kaepernick told media outlets.
During the workout, he threw passes for about 40 minutes.