A Manhattan couple reportedly jumped to their deaths on Friday morning, July 28.
A law enforcement source told the New York Post that the note also included a plea for someone to take care of their two children.
The unnamed couple—believed to be 50 and 53—were found in the middle of the street on 33rd Street between Madison and Park avenues in Manhattan. The pair apparently jumped from the ninth-floor window of a nearby building at around 5:45 a.m. local time, according to police.
A Post photographer was able to snap a photo of one of the notes, which read, in part, "Patricia and I had everything in life." According to the Post, a source also said that it read, "In sum and substance, 'Our kids are upstairs, please take care of them.'"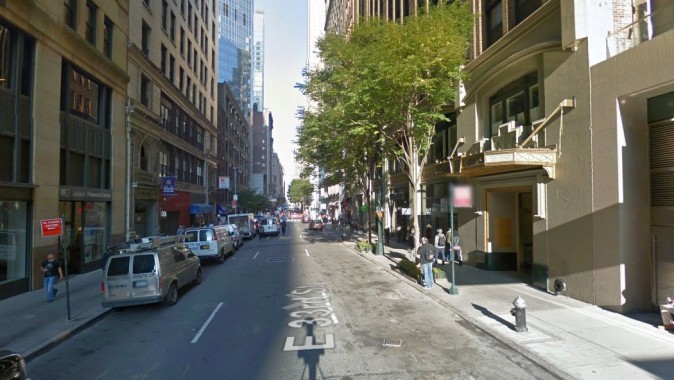 Javier Guzman, who works nearby, told MailOnline, "I didn't recognize them but they looked young, in their forties."
The suicide took place just hours after Senate Republicans attempted to pass a bill that would repeal the Affordable Care Act, known as "Obamacare." Three GOP senators, including John McCain, broke rank and voted against the bill.
Other details in the case were not immediately disclosed.
If you—or anyone you know—might be suicidal, call the National Suicide Prevention Lifeline: 1-800-273-8255.