Despite the effort of close to 8,000 festival-goers attending the Mundi Mundi Bash music festival in New South Wales (NSW) on Aug. 18-20, the world record for the largest "Nutbush City Limits" dance remains with the state of Queensland.
Nearly half of the crowd, 3,720 festival-goers danced across the sprawling desert plains behind the historic mining town of Silverton to the 1973 Tina Turner soul classic, many of whom dressed in costumes inspired by the Mad Max movie franchise.
They fell painfully short of the current Nutbush World Record of 4,084 dancers set by Big Red Bash, a sister festival in Birdsville, Queensland in July.
The Nutbush is a line dance performed to Tina Turner's song "Nutbush City Limits." Inspired by the song, the dance emerged as "The Nutbush" in the 1970s and became popular in Australia during the 1980s. It is usually performed in schools, social gatherings, and community events.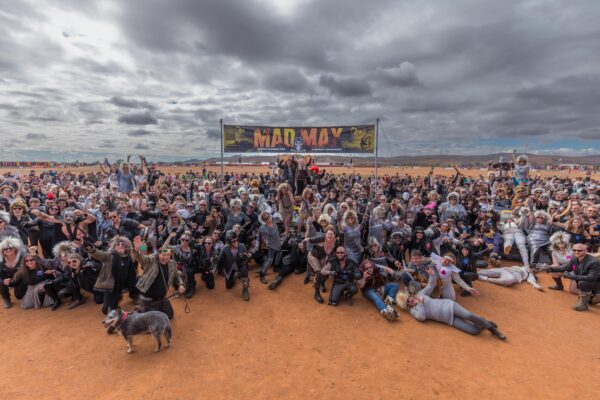 The participants' effort via registration raised more than $55,000 for the festival's charity partner, the Royal Flying Doctor Service (RFDS), with each person paying a $15 registration fee to dance in the event.
Including the attempt on Aug. 20, the festival has raised over $500,000 collectively for the RFDS since 2016.
"It was an awesome effort and really came down to the wire," Greg Donovan, festival owner and managing director of the Outback Music Festival Group, said.
"We were so close and hopeful of nabbing the world record for NSW–but the Birdsville Big Red Bash has managed to keep the title by a small margin."
Jennifer Mastras, the community partnerships senior coordinator at the RFDS said almost $80,000 has already been raised so far with funds still being counted.
"While we didn't quite break the record on this occasion, we saw incredible support for the RFDS and raised valuable funds that will ensure people in rural and remote communities are able to access high quality healthcare," she said.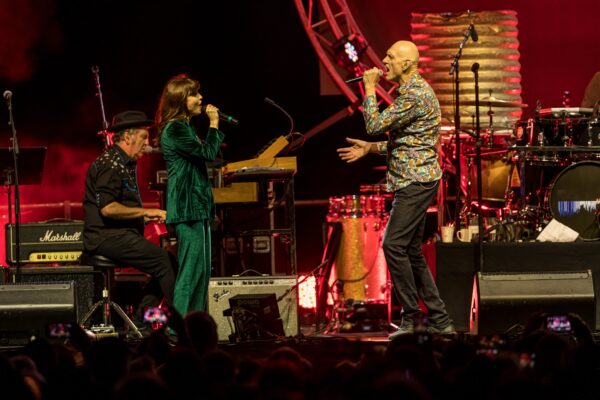 Headline performances include Aussie rock legend Jimmy Barnes, country queen Kasey Chambers, and local music acts including Daryl Braithwaite, Russell Morris, Pierce Brothers, Bachelor Girl, and the Buckleys.
Earlier on in the festival, Midnight Oil and Missy Higgins, two cross-generational legends of Australian music, joined forces on stage, with the Oils' Mundi Mundi Bash performance marking one of their last performances for Australian fans on home soil before their retirement.