A nurse from Virginia couldn't believe her luck, becoming $7 million richer overnight after winning in a Virginia Lottery scratch-off ticket.
Eartha Ivey bought a 100X The Money scratchcard at Dollar Delites in Suffolk. She said she decided to go there because she'd heard that store had sold big winners in the past, according to a statement.
When she went to scratch her card this time, she noticed something was different. She then realized she had won a prize.
"I was all nervous and shaky," she said. "I called my daughter and said, 'I think I won $4 million.'"
But she was wrong. She had actually won $7 million.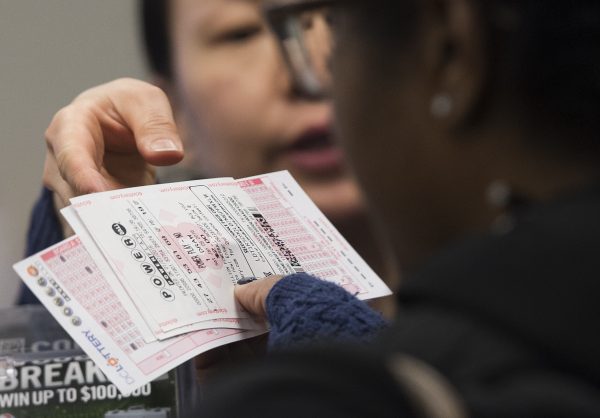 Ivey, who had the option to take the full $7 million over 30 years or a one-time cash option of $4.2 million before taxes, opted for the cash option.
Moreover, the store where Ivey bought the ticket received a $10,000 bonus from Virginia Lottery for selling the winning ticket.
According to the statement, 100X The Money features prizes ranging from $30 to that $7 million top prize. This is the second time the top prize has been claimed in the game, which means one more remains unclaimed.
Ivey said she intends to take care of her family with her winnings.
Man Diagnosed With Stage 4 Cancer Wins Lottery Prize
In a similar case, a North Carolina man who was diagnosed with cancer is planning to travel the world after he won a $250,000 lottery prize.
Richard Beare of Charlotte couldn't believe his luck when he made a stop at a convenience store to get a Powerball ticket in March.
"I rarely play the lottery," Beare told NC Education Lottery. "I only stopped because my wife asked me to get a Powerball ticket since the jackpot was so high."
While at the store, Beare decided to also buy some scratch-off tickets. He purchased four Carolina Black tickets in total.
"The fourth one was the winner," the retired automotive mechanic said.
"When I saw that I had matching numbers, I asked her, 'What does it mean if I match the numbers?' She said it meant I won a prize. I told her, 'Well, I guess we just won $250,000 then.' She was in shock and just kept looking back and forth to me and the ticket."
Beare went to the lottery headquarters in Raleigh to claim his prize on April 1. He took home $176,876 after taxes. The $5 ticket had been launched in the last month with four top prizes of $250,000. Two top prizes remain.
"This feels great," Beare said. "It's such a relief."
Beare said he would use the money to travel to Italy with his wife.
"I recently got diagnosed with stage four liver cancer," he said. "I want to travel while I can still enjoy myself. My wife has always wanted to go to Italy, since that's where her descendants are from. Now I can take her."