The so-called nuclear option has been floated as a way to avoid a partial government shutdown ahead of the Senate's vote on a spending bill that passed the House on Dec. 20.
Currently, the Senate is composed of 51 Republicans and 49 Democrats; a spending bill needs 60 votes to pass and make it to President Donald Trump's desk.
But Democrats have insisted they will not vote for the bill even to avoid the shutdown, leaving the GOP considering other options.
One option is to go nuclear, which means legislation would only need a simple majority, versus 60 votes.
Democrats launched the nuclear option for judicial nominations under then-Senate Majority Leader Harry Reid (D-Nevada) in 2013, but that change didn't affect legislation. Reid said he was frustrated by Republicans blocking judges appointed by former president Barack Obama, much like Republicans are frustrated now by Democrats blocking any funding for the border wall.
Sen. Steve Daines (R-Mont.) was among those championing a change from 60 votes to a simple majority.
"House just passed a bill that fully funds government and enables President Trump to secure our border/build the wall," he said via Twitter late Thursday. "Senate can do same by eliminating the filibuster. 51 votes, same as we do for judges!"
The change will require every Republican to vote for it unless some Democrats do, which is unlikely.
White House press secretary Sarah Sanders also pressed for the change early Friday during an appearance on Fox News.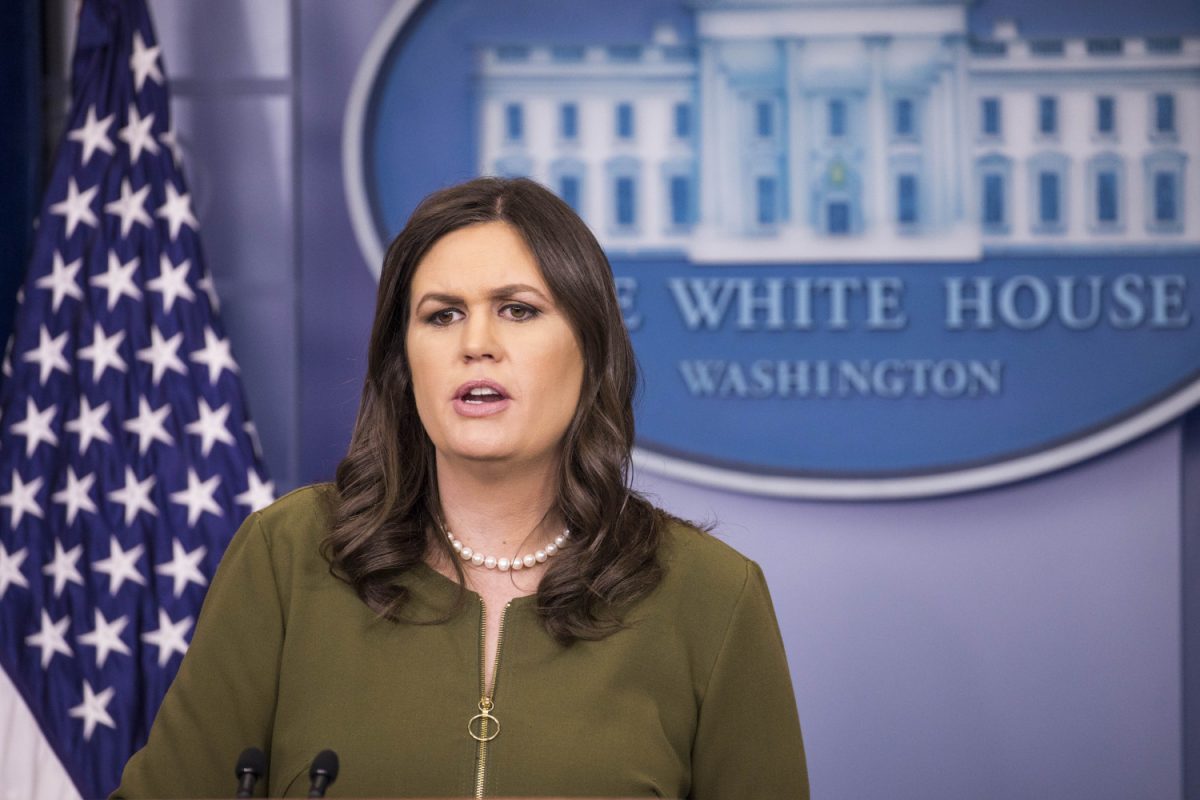 "They should," Sanders said, reported the Washington Examiner, when asked if the Senate filibuster should be eliminated. "This is such an important issue, and it's something that all of America wants to see happen."
Sanders said the bill is so important that some Democratic Senators should vote for the bill so it can pass.
"We hope that they'll step up and do their jobs today before they go home and take vacation for Christmas," she said. "This is something that's so important and we hope that they'll do whatever is necessary to get the job done."
President Donald Trump also called for the nuclear option.
"Mitch, use the Nuclear Option and get it done!" Trump said on Twitter on Friday morning. "Our Country is counting on you!"
Mitch, use the Nuclear Option and get it done! Our Country is counting on you!

— Donald J. Trump (@realDonaldTrump) December 21, 2018
The missive came during a string of messages from the president.
"Senator Mitch McConnell should fight for the Wall and Border Security as hard as he fought for anything," he said in another. "He will need Democrat votes, but as shown in the House, good things happen. If enough Dems don't vote, it will be a Democrat Shutdown! House Republicans were great yesterday!"
The hubbub came after Trump told GOP Congressmen and Congresswomen he would not sign a spending bill that originated in the house because it didn't include any funding for the wall; House Republicans then inserted $5.7 billion for the wall and the House passed the package 217-185.
The bill was set to go before the Senate on Friday.
From NTD News