Radioactive waste from a concrete dome known as a nuclear "coffin" located in the Marshall Islands might be leaking into the Pacific Ocean.
Last week, U.N. Secretary-General António Guterres said the waste is housed in a Cold War-era dome, describing it as "a kind of coffin" located on Runit island, part of Enewetak Atoll. The dome was built to contain waste from the 67 atomic bomb tests carried out in the area from 1946 to 1958, CBS News reported.
France and the United States carried out numerous nuclear tests in the region, including of the 1954 "Castle Bravo" hydrogen bomb, which was the most powerful test ever conducted by the United States.
"I've just been with the president of the Marshall Islands [Hilda Heine], who is very worried because there is a risk of leaking of radioactive materials that are contained in a kind of coffin in the area," Guterres told AFP.
Radioactive materials from the nuclear blasts were placed into the crater—which was never lined—and capped with an 18-inch-thick concrete dome. But it appears that cracks have developed in the concrete.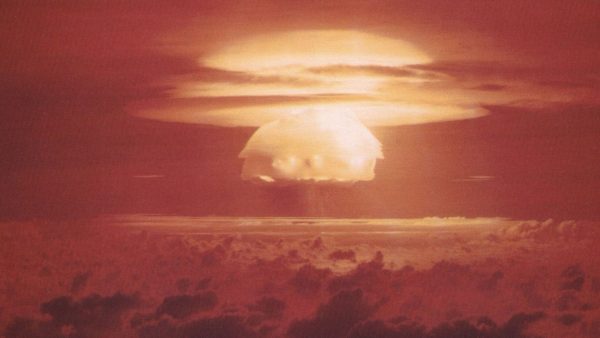 "A lot needs to be done in relation to the explosions that took place in French Polynesia and the Marshall Islands," the U.N. chief said.
"This is in relation to the health consequences, the impact on communities and other aspects. Of course, there are questions of compensation and mechanisms to allow these impacts to be minimized."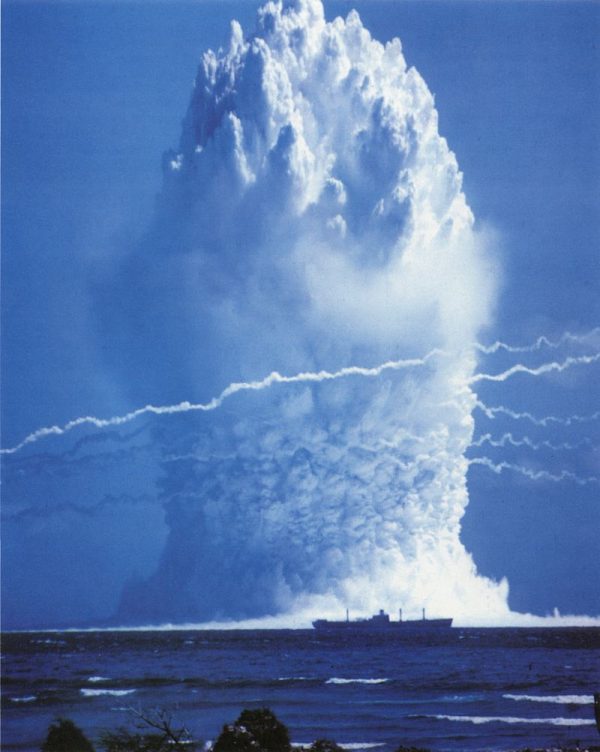 According to a 2017 report by Australian network ABC, "already, the sea sometimes washes over [the dome] in a large storm."
"The United States government has acknowledged that a major typhoon could break it apart and cause all of the radiation in it to disperse," Columbia University's Michael Gerrard told the network.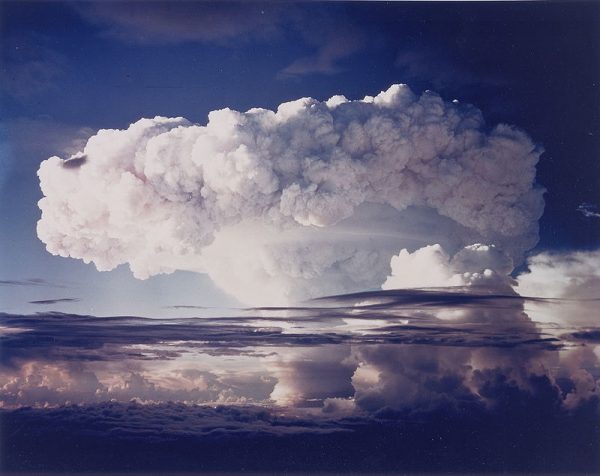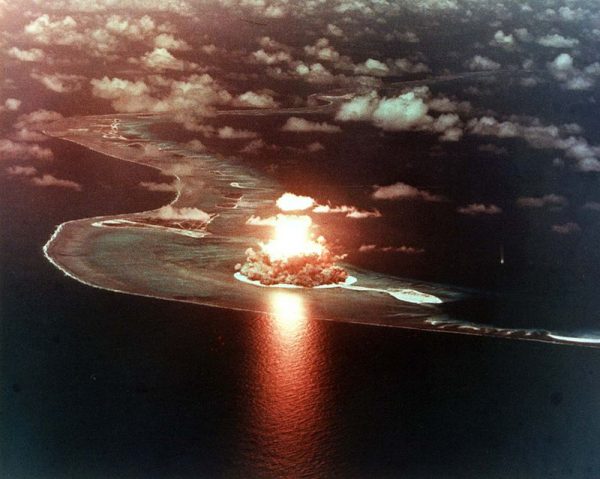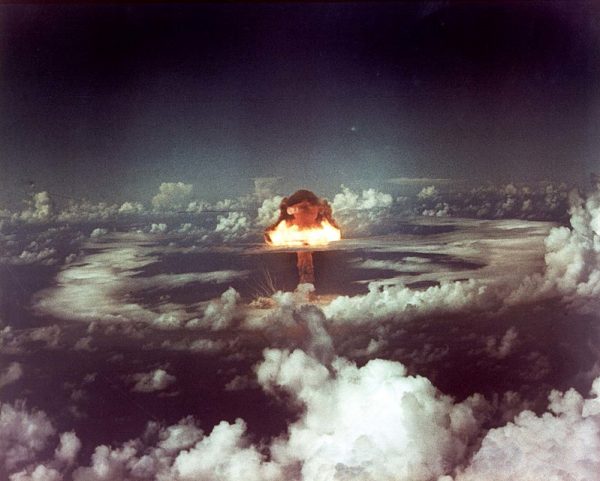 But Gerrard said that catastrophic failure of the dome may not lead to contamination of the water around it, noting that the area around the dome was once a site used to test nuclear bombs.
"I'm persuaded that the radiation outside the dome is as bad as the radiation inside the dome," Gerrard said. "And therefore, it is a tragic irony that the U.S. government may be right, that if this material were to be released that the already bad state of the environment around there wouldn't get that much worse."
Enewetak Atoll was held by the Japanese from 1914 until the United States captured it in 1944 during World War II.