New South Wales (NSW) has revealed it will be injecting $380 million (US$290 million) to develop its renewable energy arsenal as part of the state's ambitious transition to net zero by 2050.
The investment will reserve a sizable spot in the state's to-be-announced 2021-22 budget and builds on $110 million (US$84 million) of existing funding commitments towards the Electricity Infrastructure Roadmap (EIR).
The roadmap will have NSW, Australia's most energy-dependent state, transform its entire electricity system as it retires all but one of its coal-fired power stations within the next 15 years.
The EIR aims to develop an eye-watering output of 12 gigawatts, or one-fifth of the National Electricity Market's (NEM) total capacity, through five Renewable Energy Zones—zones with energy generation, storage, and additional infrastructure all in close proximity.
NSW Minister for Energy and Environment Matt Kean said the renewable energy funding was the biggest the state had ever seen.
"We have the most ambitious renewable energy policy in the country," Kean said in a media release (pdf).

"The Roadmap is expected to deliver NSW families and businesses some of the cheapest electricity in the OECD and will set the state up for success in a low carbon world."
Kean urged that expediency was paramount in the transition ahead of the scheduled retirement of the state's coal fleet.
"With four of our five coal-fired power stations due to reach the end of their technical lives in the next fifteen years, we are on the clock to replace them before they close to keep the lights on and prices down."
Australia has most recently experienced two energy shortfalls last month following unplanned coal-plant outages, including a power station fire in Queensland which saw 400,000 homes lose power.
NSW also saw the country's largest aluminium smelter power down several times in one month after planned and unplanned coal plant outages saw energy prices skyrocket 18,000 percent to $7,650 (US$5,940) per megawatt hour.
Australian Senator Matthew Canavan told The Epoch Times that the coal-plant outages and subsequent price spikes provided a snapshot into a power grid that lacked reliable, dispatchable energy.
"We have a window into our future right now," Canavan said.
"We can see exactly what happens. Where we have an unplanned shutdown of a coal-fired power station, there's going to be the same outcome when we have planned shutdowns of coal-fired power stations."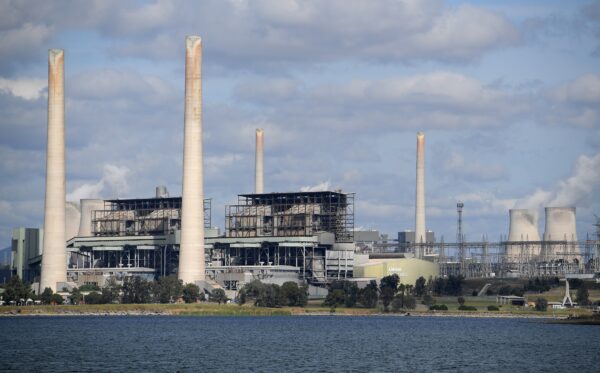 Canavan said he supported energy diversification and the development of cheaper batteries—which are required to support renewable power generation during periods without wind or sun—but that the nation should not sacrifice energy stability as a result.
"We should invest in new technologies," Canavan said. "But those investments are risky, and they may not come off. We may not find solutions to develop cheap batteries to the scale we need to back up our power."
Canavan suggested that Australia should maintain its array of coal-fired power stations to support the nation's energy supplies until the moment that the nation had a proven supply of alternative power sources.
"It would be stupid as a country to put all our eggs into baskets that are not sure things," Canavan said. "What happens if we put all our money into batteries and hydrogen, and then in 10 years time, these things don't stack up? We're stuffed."
Canavan's comments as Australia announced that it would be ushering in new oil and gas exploration, which the climate change communications non-profit The Climate Council has heavily criticised.
They argue that  Australia should be doing more to cut its emissions amid a global shift away from fossil fuels.
"The world sees through our climate-wrecking hypocrisy and is losing patience with Australia, and it is Australian workers and businesses who will wear the consequences, such as carbon tariffs from G7 economies," said Climate Council acting CEO Martin Rice.
"The science is clear: we need to rapidly reduce emissions this decade, and no new coal, oil, and gas projects are compatible with protecting Australians, our economy and unique ecosystems from worsening climate impacts."
Australia is currently aiming for net zero by 2050, but without a strict target. The Climate Council has recommended the government be more ambitious, and reach net zero by 2035.