New South Wales public hospitals have completed almost twice as many elective surgeries between July to September compared to the previous quarter according to the latest report from the Bureau of Health Information (BHI), cutting over 5,000 people from the waiting list.
A quarterly report released on Dec. 9 shows that NSW health workers in the quarter ending Sept. 30 performed over 64,600 non-emergency operations, whereas between April to June they did below 36,000. Not only is this a 4.2 percent (up 2,580) increase on the same quarter last year but it is also the highest in five years.
NSW Health Deputy Secretary Susan Pearce said the latest figures are a testament to how well the health system is recovering from nationwide imposed COVID-19 restrictions at the start of the year.
"We needed to act decisively to address the impact of a pause in non-urgent surgeries on our waiting lists that was introduced Australia-wide in March, which we did and are continuing to do," Pearce said.
The BHI report shows 95,052 people were on the states elective surgery waiting list in the Septemeber ending quarter, down by 5,972 in the April-June period.
This is up by 10,024 compared with the same quarter last year, before the CCP (Chinese Communist Party) virus, commonly known as novel coronavirus pandemic hit.
Of those people, nearly 8,200 had waited longer than the clinically recommended time for their surgery, up from 844 in 2019, although almost all urgent procedures were performed on time.
Following the March suspension of non-urgent procedures, and the demands on the health service by the Ruby Princess CCP virus outbreak, the Berijiklian government invested $388 million in June to fast-track those on the waiting list.
Since March $3 billion has been injected into the health system, bring the state total up to a record $29.3 billion for 2020-21 financial year.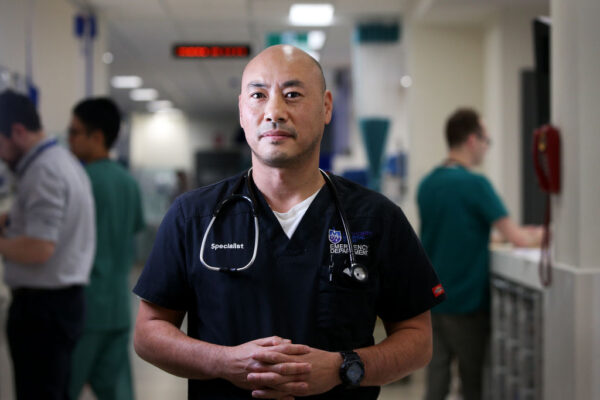 The median wait for non-urgent elective procedures increased by 90 days to 330 days and one-in-ten patients waited 441 days for non-urgent elective surgery.
The wait for knee replacements increased 65 days to 358 days, the wait for ophthalmology procedures increased by 98 days to 330 days and those needing ear, nose and throat surgery waited 291 days.
Pearce said, "When you look at the challenges facing overseas hospitals, the effort of NSW in quadrupling ICU capacity, managing presentations and pushing through surgery is remarkable."
The Australian Associated Press contributed to this article.