New South Wales Premier Gladys Berejiklian has said she believes mask-wearing should be optional during a press conference on July 29. Meanwhile, the Committee for Sydney group has called for it to be mandatory, fearing a return to strict lockdowns much like Melbourne is experiencing.
"We've said from day dot in February that it's completely optional," said Berejiklian.
"If teachers or any other professional worker wants to wear a mask, it's entirely appropriate for them to do so if that's what they want to do," she said.
"But the health advice says anybody who can't maintain good social distancing should be wearing the mask and that advice, has been consistent since February," Berejiklian explained.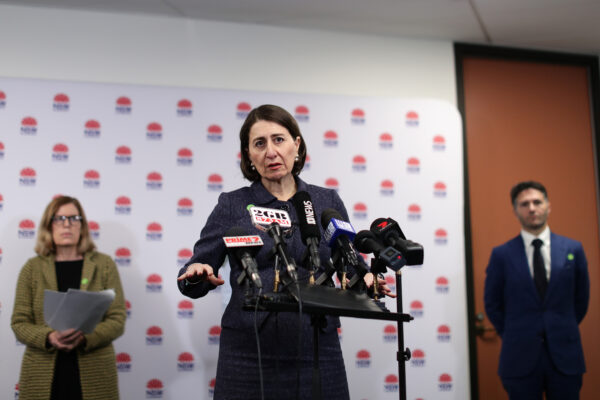 The Committee for Sydney believes not enough people are wearing masks to effectively stop the virus. The Committee of Sydney advocates across multiple sectors for the benefit of Sydney.
"The real hope here is that if enough people wear masks, we can avoid the more draconian options—avoid a second lockdown and a repeated start-stop-restart cycle which would devastate our economy and cause intense hardship with consequences for years," a media release for the committee reads.
Last week while talking to Ben Fordham on Sydney radio station 2GB, Prime Minister Scott Morrison said the NSW approach to face-covering gives people the chance to "exercise that common sense" and follow health guidelines.
On July 23, Victoria became the first state to make mask-wearing mandatory. Police have said they would use discretion for the first seven days when it comes to handing out fine. However, over 20 $200 (US$140) fines have been handed out, and over 150 cautions served.