The New South Wales (NSW) government has revamped its climate policy to halve emissions by 2030 amid worries the transition could subvert energy security if planned improperly.
NSW initially set forth to reduce emissions below 2005 levels by 35 percent. But it has since upped the target with priorities on accelerating its renewable energy rollout alongside investments in low emissions technologies.
The ambition would require an overhaul of the state's energy sector (responsible for over a third of the state's emissions) through five "renewable energy zones"—regions where the close proximity of generation, storage, and related infrastructure is set to lower overall costs.
The government is laying down $380 million for the task but is relying heavily on the private sector with the hopes of garnering $37 billion of investments over the next decade.
The state's governing coalition of Liberal and National parties heralded the plan, estimating the creation of 9,100 jobs in construction and operation.
"This is about putting the policies in place to give industry and investors certainty, not only to protect our planet but to future-proof our prosperity and way of life," NSW Premier Gladys Berejiklian said in a media release.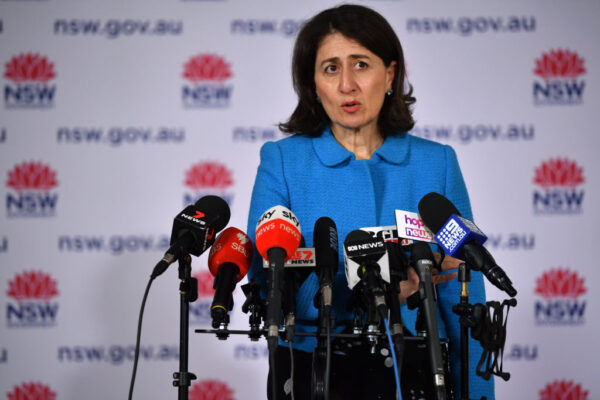 The plan also includes investment in electric vehicles to take on the transport sector—the state's second-largest emissions producer—with the hopes of having half of all new car sales to be electric vehicles by 2030.
NSW had previously outlined that this would be carried out through a $490 million investment, including subsidising electric vehicles through rebates and tax cuts.
However, concerns have been raised that a poorly planned path to net-zero emissions could present significant energy security risks, a point raised by Nationals Senator Matt Canavan in light of an emerging energy crisis in the United Kingdom.
It is also a relevant concern as NSW's net-zero plan does not outline how renewable energy generation and storage will replace retiring coal plants—with the task being delegated to the private sector.
However, NSW has previously experienced failure through this method after the decision to rely on the private sector failed to deliver an alternative source of energy generation following the announcement of the 2023 closure of the Liddell coal-fired power station. Instead, the federal government was forced to intervene and commission a $600 million gas plant to support the state's energy requirements.
Some federal government officials, including Canavan, have also raised concerns that the transition to solar and wind power would aid Beijing, given that almost no solar panels and wind turbines are manufactured in Australia.
"If we turn our back on coal and gas, we will become dependent on China for energy because that's where the solar panels, wind turbines and batteries are," Canavan told The Epoch Times. "We should maintain the energy independence we are lucky to have and grow our coal and gas production."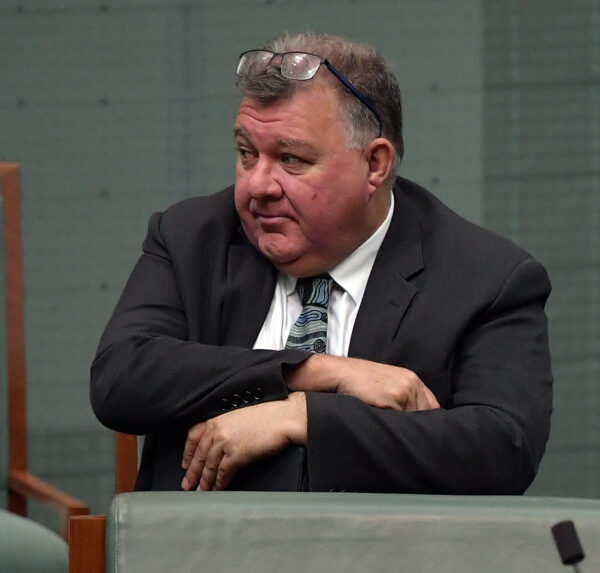 "The net result will be a wealth transfer out of Australia to the Communist Party of China," Leader of the United Australia Party and federal MP Craig Kelly previously told The Epoch Times. "It forces us to rely upon large batteries which come from China, more wind turbine parts, all of which come from China."
On the other hand, the climate change communications organisation, the Climate Council, lauded the upgraded emissions reduction plan.
"NSW's new target is a commitment to climate action this decade that recognises the urgent need to cut climate pollution, whilst boosting the economy, unlocking clean jobs and protecting residents from worsening climate impacts," said a Climate Council spokesperson in a media release.
This comes as Victoria legislated its own target to halve emissions by 2030, in May, with the Climate Council calling on the federal government to raise its target, which is currently set at reducing emissions by 26-28 percent by 2030—per Australia's commitment to the Paris Agreement.
"The Federal Government stands increasingly isolated as it ignores calls from business leaders, farmers, local governments, our international allies and trading partners, and UN climate officials, for stronger action," the spokesperson said.
The Climate Council said that the "science demands that Australia reduce its emissions by 75 percent (below 2005 levels) by 2030, and achieve net-zero by 2035 to avoid locking in catastrophic climate impacts."