A reporter with NPR, the publicly funded National Public Radio, was forced to issue a correction on Oct. 2 after disseminating false information about Vice President Mike Pence, the latest in a series of mistakes in reporting about the Trump administration.
Reporting from a press conference Trump held with the Finnish president, NPR's White House correspondent Franco Ordonez wrote, "President Trump says that VP Mike Pence was also listening in on the call with the Ukraine leader."
That would have been the first time anyone said Pence was on the call with Ukrainian President Volodymyr Zelensky, which took place in July.
Ordonez's post on Twitter late Wednesday morning was widely shared and commented on, with some users claiming Trump was trying to "throw [Pence] under the bus."
More than 30 minutes later, Ordonez took to Twitter to say he'd made a mistake.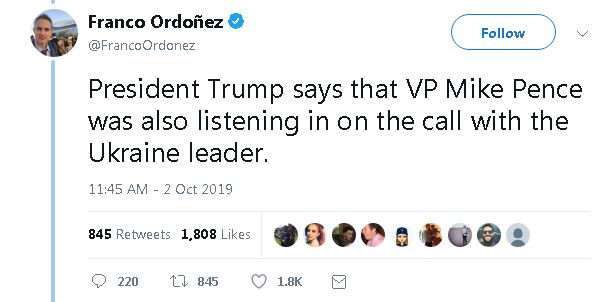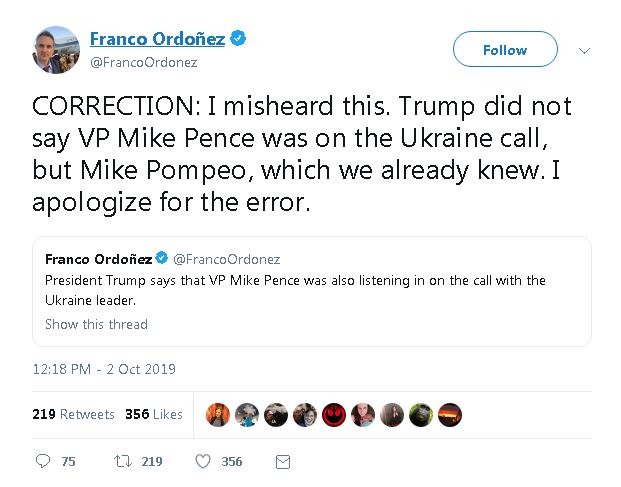 "CORRECTION: I misheard this. Trump did not say VP Mike Pence was on the Ukraine call, but Mike Pompeo, which we already knew. I apologize for the error," he wrote.
The original post was later deleted.
Some journalism experts recommend deleting tweets once reporters realize they're misleading or wrong, since Twitter's algorithms push posts with more engagement, causing the posts to spread even more widely.
The corrections, meanwhile, often get fewer shares and aren't seen by many who are sharing the original post.
A number of users spread Ordonez's erroneous reporting. One shared a gif of House Speaker Nancy Pelosi (D-Calif.) clapping and wrote, "Apparently Mike Pence was also on the call with Ukraine. Impeaching Trump and Pence and you get Pelosi as President."
Another tweet that Ordonez posted from the press conference appeared to contain false information.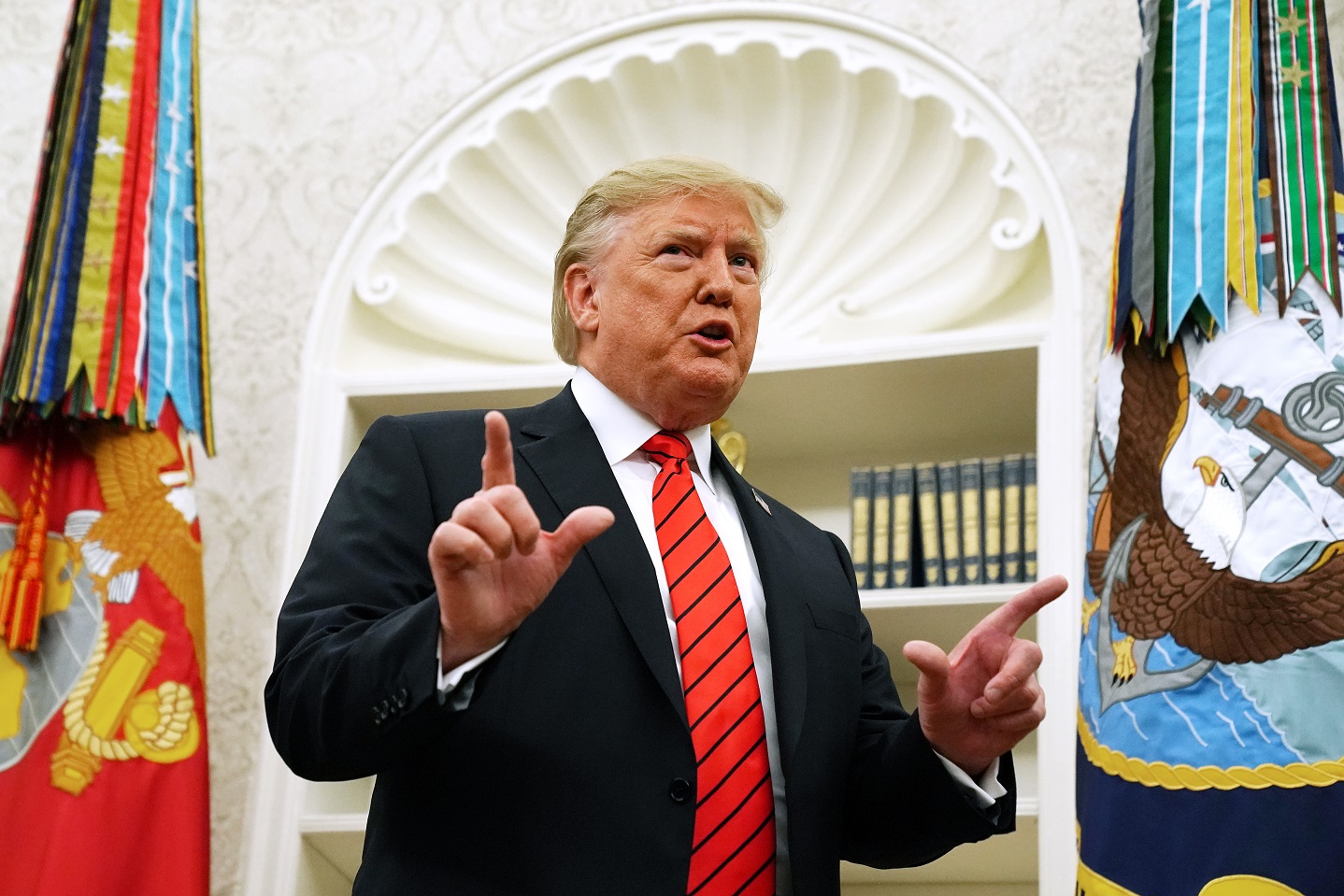 Ordonez said that Trump said "it's a scam," which he did, but wrote that the president was referring to a New York Times report that said Rep. Adam Schiff (D-Calif.) met with the whistleblower who filed the complaint against Trump.
The report in question does not say Schiff met with the whistleblower, only that Schiff received an "early version" of the whistleblower's claims days before the person filed the complaint.
The reporter has not yet corrected that tweet.
Ordonez's mistake was the latest in shoddy reporting on Trump in recent weeks.
For instance, ABC and Axios issued corrections to stories about Trump that claimed a Ukrainian man was a current advisor to the country's president, when they had actually cut ties months ago.
A slew of media outlets took the transcript of the Trump call with Ukrainian President Volodymyr Zelensky and cut out portions to try to push their preferred narrative. None of those stories appear to have been corrected as of yet.