As the second Senate hearing for the confirmation of Judge Amy Coney Barrett continued on Tuesday, Barrett's alma mater is divided over whether she should fill the Supreme Court vacancy before the presidential election.
In a letter published on Tuesday, 88 faculty members at the University of Notre Dame called on Barrett, an alumna and current professor, to halt the confirmation process until after the November election.
"We ask that you honor the democratic process and insist the hearings be put on hold until after the voters have made their choice," they wrote. "Following the election, your nomination would proceed, or not, in accordance with the wishes of the winning candidate."
The Notre Dame faculties, mostly from liberal arts departments, claimed that the ongoing Senate hearings are driven by "raw power politics." Citing late Justice Ruth Bader Ginsburg's dying wish and the nation's political polarization, they urged Barrett to withdraw herself from the process to "inspire Americans of different beliefs toward a renewed commitment to the common good."
None of Barrett's faculty colleagues at the Notre Dame Law School signed the letter. In fact, 23 law school faculties, alongside some other 30 professors from law schools across the nation, submitted a letter to the Senate Judiciary Committee to commend her Supreme Court nomination.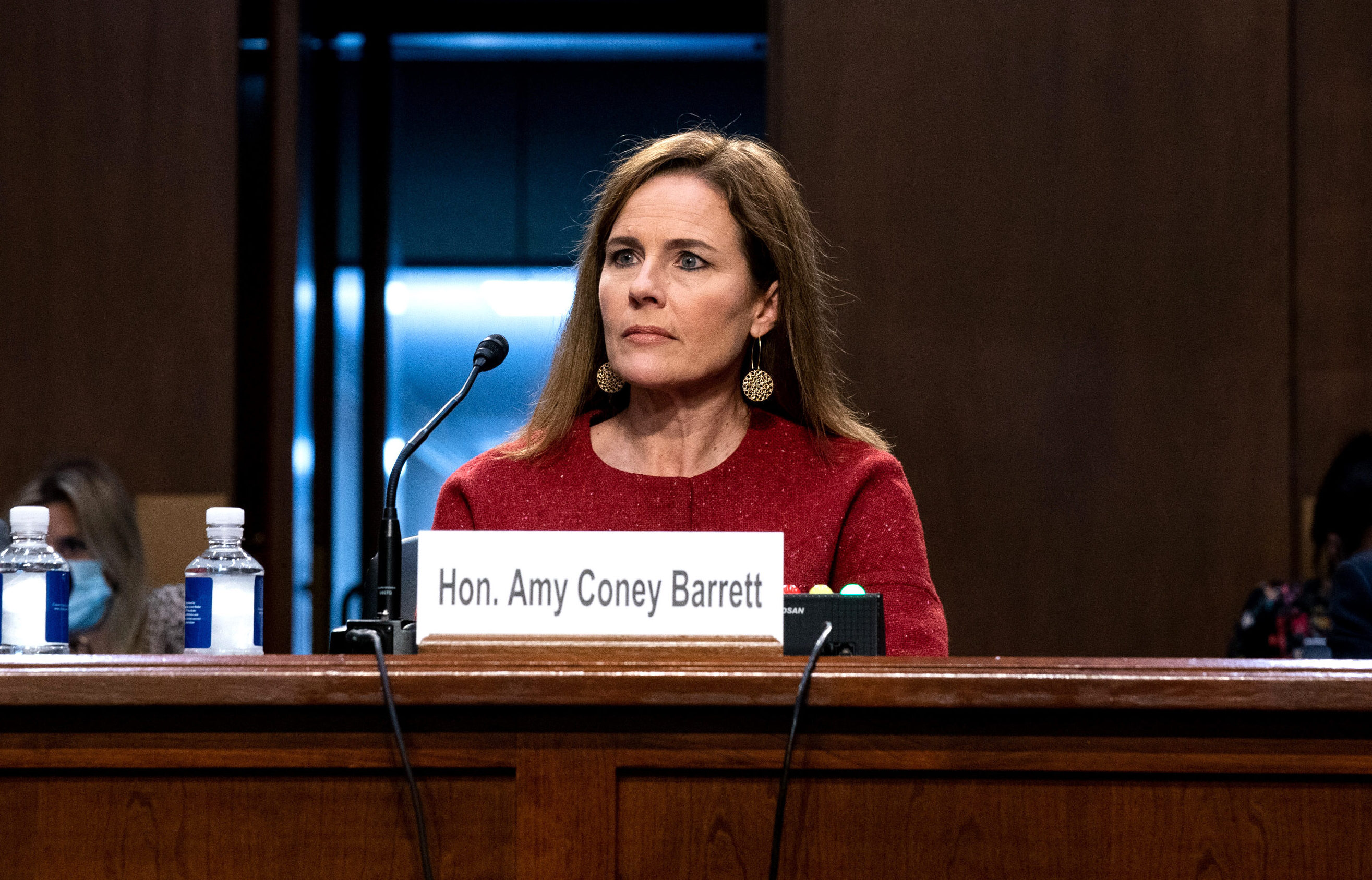 "As a scholarly community, we have divergent political views, as well as commitments to different approaches to judicial methodology and judicial craft," they wrote in the Tuesday letter. "We are united, however, in our judgment about Amy."
"She is a brilliant teacher and scholar, and a warm and generous colleague," the letter continued. "She possesses in abundance all of the other qualities that shape extraordinary judges: discipline, intellect, wisdom impeccable temperament, and above all, fundamental decency and humanity."
In addition, both the incumbent and the former deans of law school have offered warm endorsement for Barrett's nomination to the high court.
Patricia O'Hara, former Notre Dame law dean, testified before the Senate Judiciary Committee on Monday. She spoke highly of Barrett's intellect and character, describing her decision to recruit Barrett to the law faculty in 2002 as "a big win" for the university.
"She's brilliant but humble, fair and impartial, but empathetic, open-minded and respectful of differences," O'Hara said, adding that Barrett is also a "skilled listener" who is not only able to build consensus but also generous to those in need.
O'Hara described Barrett as a stellar teacher held in awe by students, who "strived to meet her demanding expectations" in order not to disappoint their professor. "To read her student teaching evaluations is to read a thesaurus that only has superlatives," she said.
The current law school dean, G. Marcus Cole, endorsed Barrett shortly after President Donald Trump nominated her to the Supreme Court.
"Judge Amy Coney Barrett is an absolutely brilliant legal scholar and jurist," he wrote in a statement. "Judge Barrett has served our nation with true distinction from the bench, and would continue to do so if she were confirmed to serve on our nation's highest court."