As the second wave of the CCP virus outbreak hits northeast China, Harbin, a city of 10 million people, has been forced to shut down eateries that serve communal dishes.
Barbecue eateries, as well as those selling hot pot and stews, must suspend dine-in meals until further notice and in accordance with changes in the epidemic situation, said an emergency notice issued on May 1 by the city's epidemic prevention office.
Harbin is the provincial capital of Heilongjiang, China's northernmost province bordering Russia, which has become a hotspot for CCP virus infections in the past month.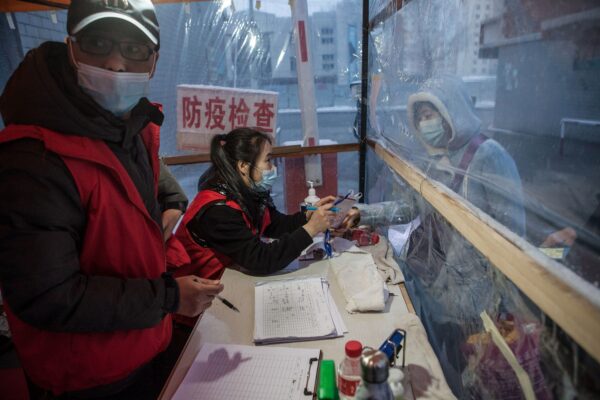 The Second Wave
In March, Harbin city authorities lifted lockdown measures and allowed social gatherings. At the time, Harbin, as was the case with the majority of Chinese cities, declared itself to be free of any new virus cases.
But in early April, the Heilongjiang authorities reported another wave of infections in several cities, with Harbin hit the hardest.
The authorities have imposed strict lockdown measures, banning entry to residential zones by non-locals and vehicles registered elsewhere.
Residents told The Epoch Times that the city had forced many into quarantine at home, without permission to go outside.
The Chinese regime blames many of the infections on citizens returning from Russia, and has deployed additional police, border guards, and the People's Armed Police paramilitary forces to the Russian border.
This comes as the Russian government has begun expatriating Chinese living in Russia and the Chinese regime refuses to allow them to return.

Coverup
Leaked documents from Harbin show the number of virus patients there may be 200 times the official data.
Local officials have massively underreported cases of the CCP virus during the second wave of its local outbreak, according to internal government documents obtained by The Epoch Times.
The Epoch Times also obtained an internal "warning notice" issued by the Heilongjiang government on April 13, in which it admitted that the outbreak in Harbin was in "an aggregated, explosive situation."
Meanwhile, one major hospital in Harbin had stopped accepting new patients because of overcapacity and infections among medical staff, The Epoch Times reported on April 22. Some workers were being observed for symptoms at quarantine centers.
Nicole Hao and Reuters contributed to this report.
This article has been updated to clarify the type of restaurants that have shut down in Harbin.