PORTLAND, Maine—The Northeast dug out Tuesday from the latest blast of winter weather that buried some locations under more than 3 feet of snow in Maine. Another storm following on its heels threatened to bring more misery.
Hundreds of schools were closed on Monday, and some schools remained closed a second day as workers struggled to clear away snow on Tuesday.
Four Maine towns—Hudson, Bradford, Kenduskeag and Glenburn—recorded 40 inches of snow, according to the National Weather Service. In eastern Maine, Whiting reported 38 inches and Jonesboro 36 inches.
Another storm was on the way for Wednesday, forecast to bring a messy mix to New England and the potential for another foot of snow to parts of Maine, said meteorologist Tom Hawley.
Even hardy New Englanders were surprised by all the snow Monday.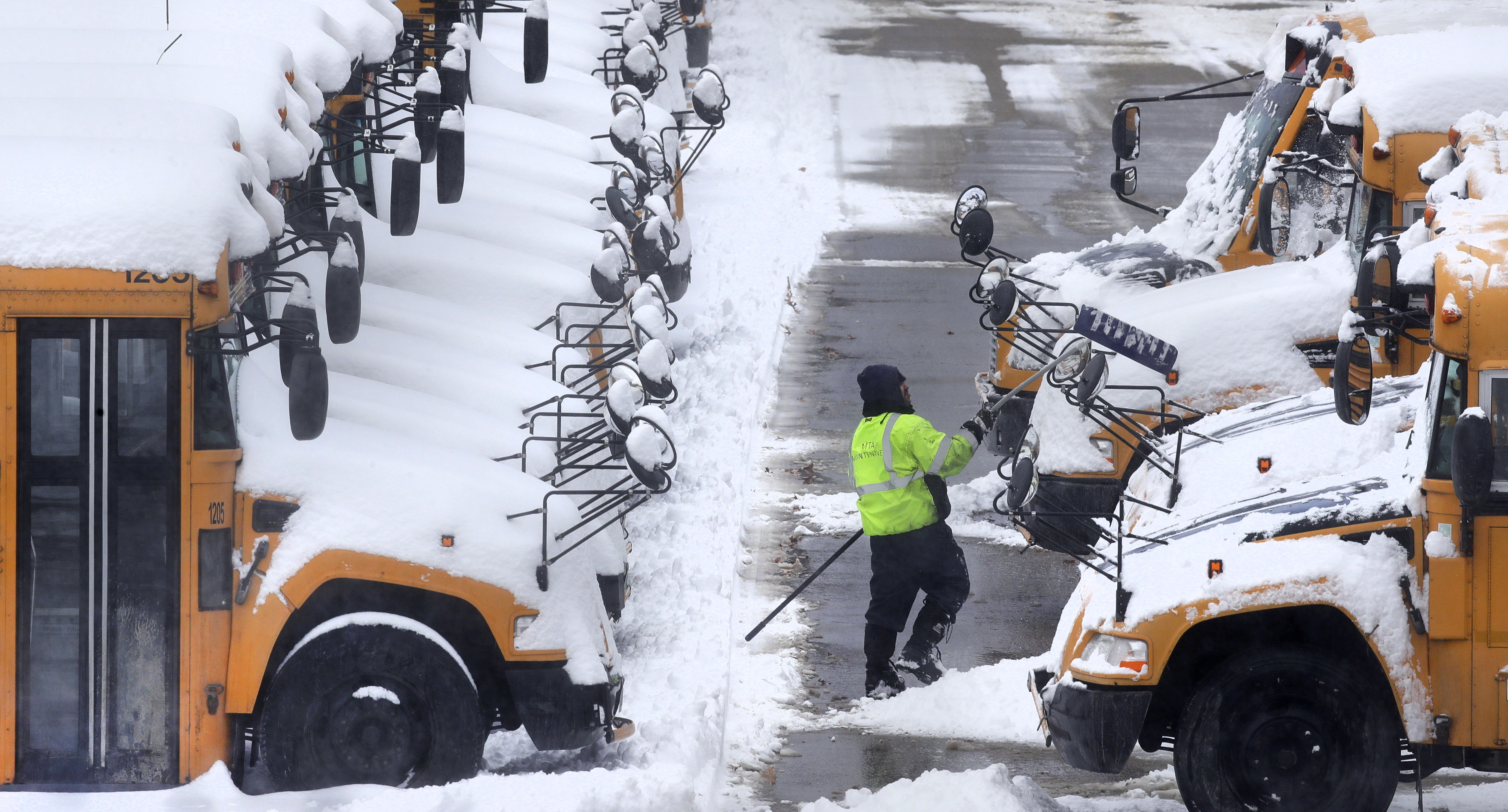 "Up until last week we didn't have very much; we had a little but not like this. And now suddenly, you can't see over the snowbanks when you're backing out of the driveway, and we've been running the snow blower 24-7," attorney Matt Lane said in Hopkinton, New Hampshire.
Transportation was returning to normal Tuesday, a day after nearly all flights in and out of the airport in Manchester, New Hampshire, were canceled. The airport in Portland, Maine, was closed for an extended period, as well.
Farther south, there was less snow but strong winds Monday created problems in New York, New Jersey and Pennsylvania, where a tree branch crashed through a car windshield in Mechanicsburg, killing the driver. Just north of New York City, a Metro-North train struck a fallen tree, damaging the train and hampering service for hours, but causing no injuries. About 100 passengers were on board. And in Queens, the canopy of a gas station was ripped down as winds gusted up to 60 mph in some areas.