Kim Yo Jong, the sister of North Korean leader Kim Jong Un, said a new meeting with President Donald Trump in 2020 wouldn't be possible. Instead, she requested DVDs of Fourth of July celebrations in the United States.
In a statement via the state-run Korean Central News Agency (KCNA), Kim said she and her brother sent well-wishes to Trump, but she stipulated that it's not the right time to have their third meeting.
"It is still my personal opinion, however, I doubt that things like the DPRK-U.S. summit talks would happen this year," she said, referring to North Korea's official name. "But I'm still questioning it. That's because a surprise thing may still happen, depending upon the judgement and decision between the two top leaders (sic)," according to the agency.
Trump hasn't yet to request a meeting with Kim.
"At this point of time, when we look back on the early (sic) 2019, the U.S., had the possibility to first disable our nuclear mainstay and mess up our long-term nuclear programme by putting on airs of partially lifting sanctions," she added, saying that it's not possible to de-nuclearize at the moment.
Later in her statement, Kim Yo Jong said she obtained permission to get DVDs of the Fourth of July celebrations.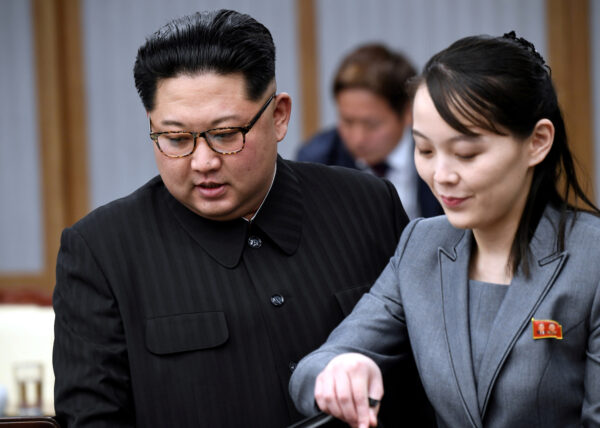 "Last but not the least (sic), I would like to give my impression on the celebrations for the U.S. Independence Day that I've seen on TV a few days ago," Kim added. "I have got the permission from Comrade Chairman to personally obtain, for sure, the DVD of the celebrations for the Independence Day in the future, if possible."
"I'm trying to personally obtain DVDs on U.S. Independence Day events from now on, and I've also gotten approval from the Chairman for that," she said, according to KCNA.
Secretary of State Mike Pompeo said on Thursday he was "very hopeful" about resuming talks with North Korea about denuclearization and appeared to leave open the possibility of another summit between the countries' leaders.
Kim Yo Jong's comments came a day after the U.S. point man for North Korea, Deputy Secretary of State Stephen Biegun, wrapped up a three-day visit to Seoul where he rejected speculation he was seeking to meet North Korean officials during his trip, but said the United States was open to talks.
In June, the isolated, communist regime blew up an inter-liaison office near the North-South border after claiming that Seoul was allowing defectors to send leaflets over the border. At that time, Kim Yo Jong appeared to take the lead, sending numerous threatening statements to the South.
Reuters contributed to this report.