North Korean leader Kim Jong Un arrived in China on June 19, his third visit to meet with Chinese leader Xi Jinping this year. Kim's visit, just a week after the historic summit with U.S. President Donald Trump in Singapore, did not come as a surprise.
The two leaders met in Beijing. China welcomed Kim with a ceremony, complete with honor guards, at the Great Hall of the People, demonstrating that the two communist allies have each other's backs.
Xi told Kim that he was happy to see the "positive" outcome of his meeting with Trump, and the important consensus reached on denuclearization, according to Chinese state television.
Unlike Kim's previous two visits, in which Chinese state media announced Kim's visits after he had already returned to Pyongyang, Kim's third visit was broadcasted while he was still in China.
Citing Chinese mouthpiece CCTV, Japanese media Kyodo News reported that Kim told Xi that if the agreement reached at the summit could be implemented "step by step," denuclearization on the Korean Peninsula "will open up a new and important situation."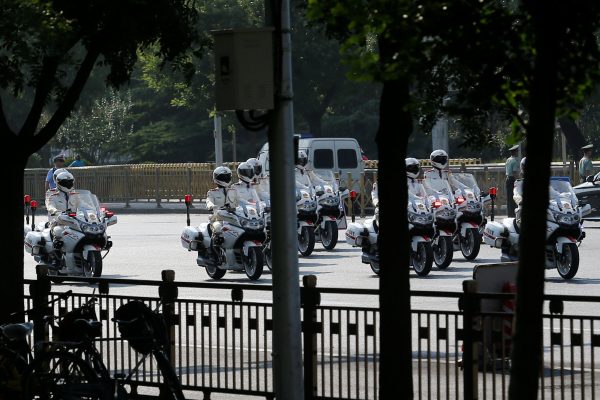 China is North Korea's most important diplomatic and economic backer, so Kim had an ulterior motive for wanting to visit China, according to Tang Jingyuan, China current affairs commentator, in an interview with New York-based New Tang Dynasty Television (NTD).
Tang said that Kim was trying to "have his bread buttered on both sides," meaning that because he was able to meet Trump, Kim would try to leverage his improved political stature to obtain more economic assistance from China.
At the same time, Tang explained that Kim would want China to publicly endorse the agreement between North Korea and the United States so that Kim would have better pull in any future negotiations with the United States.
South Korea's foreign ministry spokesman Noh Kyu-deok said South Korea and China shared the same strategic goal of completely denuclearizing the Korean peninsula.
"Our government hopes China will play a constructive role in resolving this problem," Noh told a regular briefing. "We hope Chairman Kim Jong Un's visit will contribute to that." 
Reuters contributed to this report.