North Korea's communist regime said it will bolster its nuclear capabilities, claiming it is the only option available.
The country, making the statement on the 70th anniversary of the start of the Korean War, said nuclear arms have "become an indispensable strategic option for our people, who were subjected to disastrous disturbances of war on this land by the U.S., to possess the powerful war deterrent for national defense."
"In order to eliminate the nuclear threats from the US, the DPRK government has made all possible efforts either through dialogue or in resort to the international law, but all ended in a vain effot (sic). The only option left was to counter [nuclear] with [nuclear]," the state-run KCNA said. "In the long run, the US compelled us to possess nuke (sic)," it added.
The bellicose statement comes about a week after a period of escalated tension between North and South Korea in which dictator Kim Jong Un's sister, Kim Yo Jong, issued direct threats to Seoul after defectors flew leaflets over the border.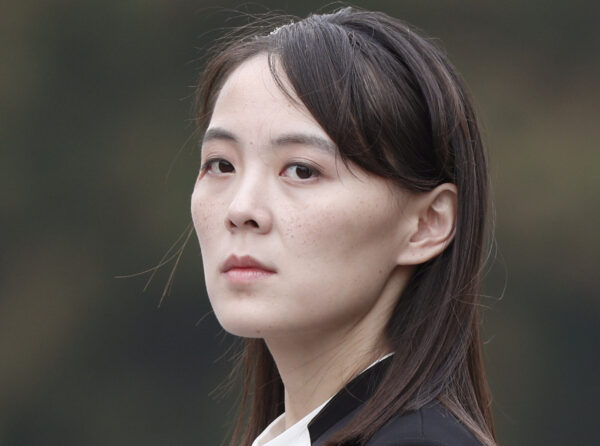 The U.S. State Department hasn't responded to a request for comment.
In June, North Korea blew up an inter-Korea liaison office, while South Korea said it would hold a "resolute military posture" and issued warnings to Pyongyang. North Korea also threatened to send troops to the demilitarized zone, which would breach the inter-Korean military treaty signed in 2018.
The Trump administration and Kim Jong Un's regime held a series of talks, in which President Donald Trump met personally with Kim, but they didn't come to a binding accord on the country's nuclear weapons testing.
On Wednesday, North Korea said it had suspended a military action against the South, without elaborating. The state-run Korean Central News Agency said that Kim "took stock of the prevailing situation and suspended the military action plans against the south" during a "preliminary meeting" with the Central Military Commission.
South Korean President Moon Jae-in on Thursday called on Pyongyang to formally end the Korean War, which ended in an armistice in 1953, on the 70th anniversary of its start.
"We will continuously search for routes that are mutually beneficial for both Koreas through peace," he said, according to the Korea Herald. "Before speaking of unification, I hope that we can become friendly neighbors first."
He added that if the two nations "are going to talk about unification, we have to achieve peace first, and only after peace has continued for a long time will we be able to finally see the door to unification."