North Korea has launched another missile over Japanese territory, according to reports on Thursday night.
The Japanese government issued a warning to its citizens after it was launched from Pyongyang's Sunan district, the South Korean military said, according to media reports.
Japan's NHK TV reported that the government told citizens to avoid touching or going near anything that looks like debris.
"The Japanese government says a ballistic missile launched from North Korea has flown over northern Japan and fallen into the Pacific Ocean," said NHK in a bulletin.
Japan's Chief Cabinet Secretary Yoshihide Suga said that no debris has fallen.
On Thursday, North Korea sent a warning to Japan and the United States, saying it would reduce them both to "ashes and darkness" after the United Nations imposed sanctions, Reuters reported.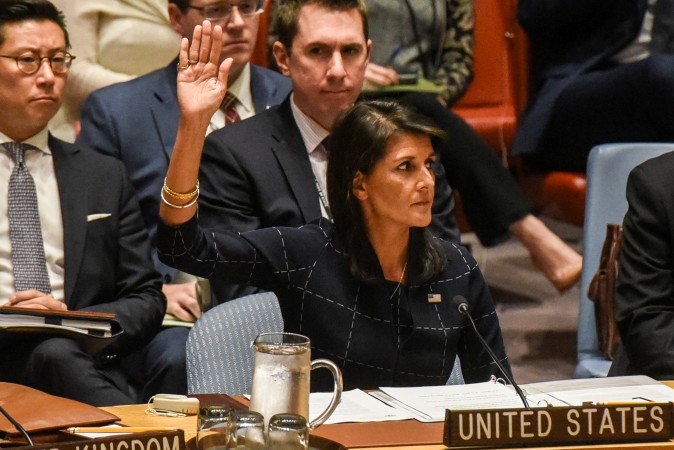 A government spokesman for the Japanese government said it wouldn't be tolerated.
"Japan can never tolerate this repeated provocative action by North Korea," the spokesman said, per MailOnline. "We have strongly protested to the North, telling them the strong anger by the Japanese people and condemn with the strongest words possible."
The projectile landed about 1,200 miles from the cape of Hokkaido island's Erimo at 6:57 a.m. local time on Friday.
Japan's foreign minister said that based on the range of the missile, it's likely an intercontinental ballistic missile, or ICBM. The U.S. military told NHK that it's an intermediate-range missile.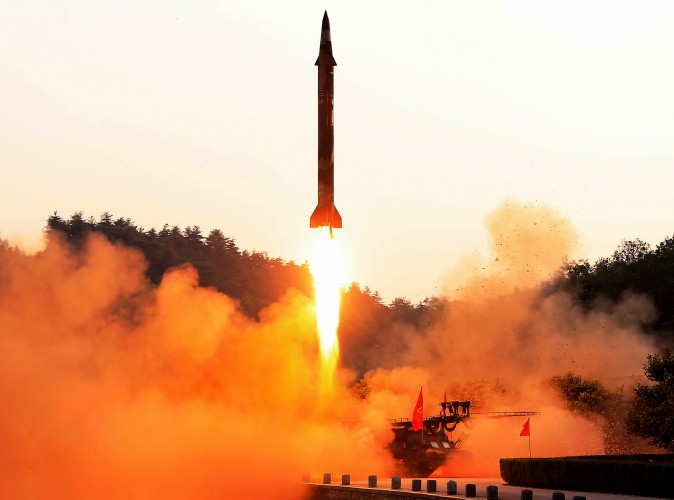 According to a statement from Commander Dave Benham of USPACOM, the missile landed somewhere in the Pacific Ocean. He said that NORAD and USPACOM determined that the missile posed no threat to North America or Guam, ABC reported.
No Japanese ship or aircraft was hit by the projectile, an official added.
The latest launch comes two weeks after North Korea carried out its sixth nuclear test. That test prompted the latest round of U.N. sanctions on the isolated, communist regime.
President Donald Trump was briefed on the missile launch by his chief of staff, John Kelly, a White House spokesperson told ABC.
It prompted NHK to sent out an on-air alert to its citizens in 12 prefectures to watch out.
North Korea has launched 14 missiles in 2017.