North Korea says it will cut off all inter-Korean lines of communication, including a hotline, with South Korea, according to state-run media.
Pyongyang said it will start treating the South as an "enemy," according to state mouthpiece KCNA.
As of June 9, North Korea will "will completely cut off and shut down the liaison line between the authorities of the North and the South, which has been maintained through the North-South joint liaison office" as well as other communication links, The Guardian reported, citing state media.
The links include "the East and West Seas communication lines" between militaries, an inter-Korean "trial communication line," and the hotline between North Korea and South Korea, KCNA reported.
"The South Korean authorities connived at the hostile acts against [North Korea] by the riff-raff, while trying to dodge heavy responsibility with nasty excuses," the state news outlet also said. It said that the communication was cut, claiming that North Korean defectors are sending leaflets containing propaganda over the border.
"We have reached a conclusion that there is no need to sit face-to-face with the South Korean authorities and there is no issue to discuss with them, as they have only aroused our dismay," the KCNA said.
Meanwhile, the KCNA said that the latest decisions were made at a meeting attended by Kim Yo-jong, sister of North Korean leader Kim Jong-un, and Kim Yong-chol, vice chairman of the Central Committee of the Workers' Party Korea (WPK), according to the state news outlet.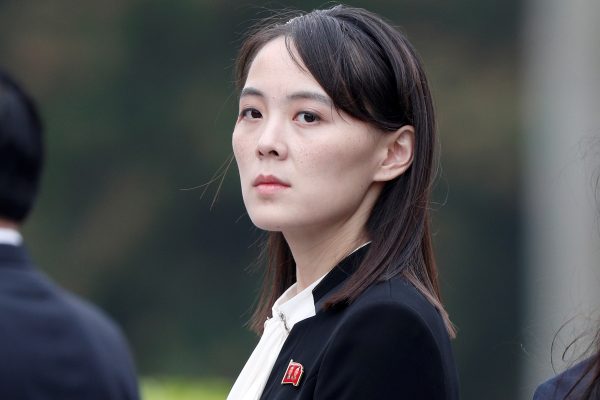 During the meeting, they "stressed that the work towards the South should thoroughly turn into the one against enemy" and discussed "phased plans" for such transition "in order to make the betrayers and riff-raff pay for their crimes," South Korea's Yonhap News Agency reported, citing the KCNA statement.
The South Korean unification ministry said June 9 that "the inter-Korean joint liaison office attempted to call North Korea at noon, but officials in the North did not answer," marking the first time that the North hasn't answered military phone calls from the South since the hotlines were restored in 2018, according to South Korea's Yonhap News Agency.
The two Koreas are still technically at war because no peace agreement was signed in 1953.
North Korean officials have also criticized the United States more often in recent weeks, accusing Secretary of State Mike Pompeo of being "deeply engrossed in espionage and plot-breeding against other countries."