Update: A North Korean legislator and defector apologized on May 4 for his comments after Kim Jong Un re-emerged after a weekslong absence.
"I am aware that one of the reasons why many of you voted for me as a lawmaker is with the expectations of an accurate analysis and projections on North Korean issues," Ji Seong-ho said in a statement to news outlets. "I feel the blame and heavy responsibility."
He added: "Whatever the reasons, I apologize to everyone."
—
A North Korean defector who became a legislator in South Korea claimed he is "99 percent" sure that Kim Jong Un is dead, although he didn't reveal where he obtained that information.
Ji Seong-ho, who earned a proportional representation seat on April 15, said he is sure of Kim's death, adding that Pyongyang might make an announcement later in the week.
"I've wondered how long he could have endured after cardiovascular surgery. I've been informed that Kim died last weekend," Ji told South Korea's Yonhap News Agency.
"It is not 100 percent certain, but I can say the possibility is 99 percent" Ji added. "North Korea is believed to be grappling with a complicated succession issue," he said.
Ji didn't reveal the source for his information, and his claim can't be verified independently. North Korea, amid swirling rumors about the despot's health, has not issued any public statements about Kim, who has not been seen in public for several weeks and missed founder Kim Il Sung's birthday celebration.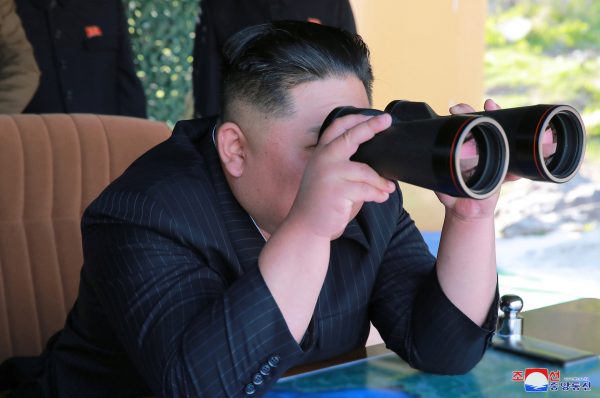 In the interview, Ji speculated that Kim's sister, Kim Yo Jong, will likely succeed him as ruler of the country, possibly becoming the first female ruler of the isolated, communist nation.
Over the weekend, South Korean officials said Kim is alive and in charge of the country.
On Sunday, Chung-in Moon, a foreign policy adviser to South Korea's President Moon Jae-in, told Fox News: "Our government position is firm. Kim Jong Un is alive and well."
Kim, 36, has been staying in the Wonsan area since April 13, Moon said at the time, adding that "no suspicious movements have so far been detected."
Moon was responding to several Asian news outlets' claims that Kim is either in a "vegetative state" or dead.
Reports had said that Kim underwent surgery on April 12.
"When it comes to North Korea, you can never be too sure until you hear the news from the country itself," said David Maxwell, a North Korea specialist at the Foundation for the Defense of Democracies, according to the New York Post. "But it's worth noting that there are 6.5 million smartphones in North Korea now and even though the coverage is within the country, information has a way of getting out faster now than it did in the past."