North Korea appears to have revamped a nuclear reactor used to produce fuel for nuclear weapons, according to a UN atomic watchdog based in Vienna, Austria.
The International Atomic Energy Agency (IAEA) said in its annual report (pdf) that there have been "indications" of operation of a 5-megawatt nuclear reactor at the Yongbyon Experimental Nuclear Power Plant, "including the discharge of cooling water," since early July 2021.
It deems the observation "deeply troubling."
The Yongbyon Experimental Nuclear Power Plant, which North Korea calls "the heart" of its nuclear program and research, is suspected to produce materials that could potentially be used in the country's nuclear weapons development.
The IAEA report, published quietly on Friday, noted that there were "no indications of reactor operation from early December 2018 to the beginning of July 2021″ at the power plant in Yongbyon, north of Pyongyang.
The report noted that the steam plant that serves Yongbyon's radiochemical laboratory appears to have "operated for approximately five months, from mid-February 2021 until early July 2021." The five month duration is "significantly longer" than the time that would be needed for waste treatment or maintenance activities, the IAEA said.
The five month period is also consistent with the time required to reprocess a complete core of irradiated fuel removed from the nuclear reactor, as well as the time for previous processing campaigns, the agency pointed out. Plutonium can be extracted in the reprocessing work.
"In 2003, 2005, and 2009, [North Korea] announced that it had conducted reprocessing campaigns at the Radiochemical Laboratory, each of which had lasted approximately five months," said the report.
Plutonium
Plutonium is one of the two key ingredients used to build nuclear weapons. The other ingredient is highly enriched uranium.
According to the non-profit Nuclear Threat Initiative (NTI), North Korea told IAEA that the reactor would be used for electricity generation, but experts "suspected a possible military purpose as the reactor's design can easily produce weapons-grade plutonium."
"These suspicions were confirmed when North Korea announced its nuclear weapons in 2005 and conducted its first test in 2006," the NTI said on its website.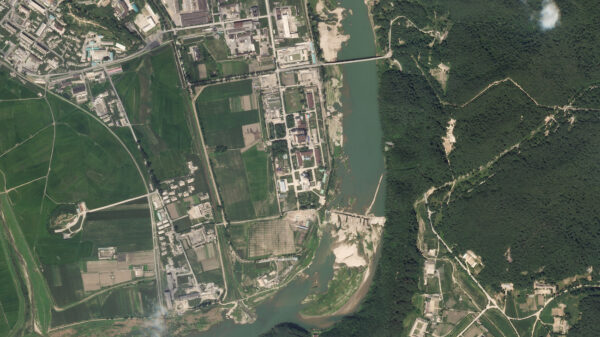 The Yongbyon complex also produces highly enriched uranium. The IAEA report said "there were indications, for a period of time, that the reported centrifuge enrichment facility was not in operation" though regular vehicular movements were observed.
The IAEA has not had access to Yongbyon or other locations in North Korea since the country expelled its inspectors in 2009. It now monitors developments in North Korea's nuclear program from a distance, including through satellite imagery and open-source information.
It remains unclear how much plutonium or highly enriched uranium has been produced at Yongbyon, and where they are being stored.
"[North Korea's] nuclear activities continue to be a cause for serious concern. Furthermore, the new indications of the operation of the [5-megawatt] reactor and the Radiochemical Laboratory are deeply troubling," the IAEA said.
"The continuation of [North Korea's] nuclear programme is a clear violation of relevant UN Security Council resolutions and is deeply regrettable."
Since 2006, the UN Security Council has passed nine major sanctions resolutions in relation to North Korea's missile tests and nuclear program.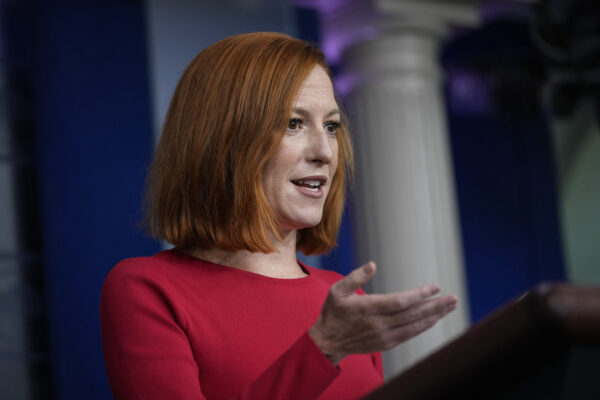 US Continues to Seek Dialogue: Psaki
White House press secretary Jen Psaki said on Monday the administration is aware of the IAEA report.
"This report underscores the urgent need for dialogue and diplomacy so we can achieve the complete denuclearization of the Korean Peninsula," she said.
"We continue to seek dialogue with [North Korea] so we can address this reported activity and the full range of issues related to denuclearization."
Lee Jong-joo, spokesperson of South Korea's Unification Ministry, said Monday that South Korea was closely monitoring North Korea's nuclear and missile activities along with the United States. But she declined to comment on whether Seoul was seeing signs that the North was reactivating its nuclear facilities.
North Korea has not been engaged in any denuclearization talks since February 2019, when North Korean leader Kim Jong-un and President Donald Trump's second North Korea-U.S. summit in Hanoi, Vietnam ended without a deal to advance denuclearization.
The United States placed sanctions on North Korea to cut off its main sources of hard cash after the country undertook a series of nuclear and ballistic missile tests in 2017.
Trump said that North Korea wanted to lift sanctions without offering enough denuclearization in return.
"They wanted the sanctions lifted in their entirety, and we couldn't do that," Trump said in February 2019. "They were willing to denuke a large portion of the areas we wanted, but we couldn't give up all of the sanctions for that."
The first summit between Trump and Kim was in June 2018.
The Associated Press contributed to this report.