A North Carolina teenager who was held against her will for more than a year spoke out in court on April 25.
According to WSOC, Hailey Burns was held by Michael Wysolovski for more than a year. He met the teen online in 2017 and kept her locked inside an upstairs bedroom and controlled every aspect of her life, including how much she could eat.
Burns, who was 17 at the time, was rescued after she reached out to a woman overseas via Facebook, who helped police find her.
When Wysolovski was sentenced, Burns and her family spoke in court.
The man who held a Ballantyne teen captive was sentenced in Georgia today. We're the only local station taking you through the emotional moments from the courtroom, on Eyewitness News at 5.

Posted by WSOC-TV on Thursday, April 25, 2019
"He manipulated me heavily, taking advantage of my mental illness to push me closer to his desires," Hailey was quoted by the local station as saying. She added that the man "lowered my self-esteem greatly and led me to believe I'd never be loved or have a proper life if I gained any weight."
"You are a coward. A silver-tongued abuser who preys on young women and girls. You rape them. You torture them. You control them. You're sick and sadistic," Shauna Burns, her mother, told him in court on April 25.
But, according to the Daily Mail, the 33-year-old pleaded guilty to first-degree cruelty to children and interstate interference with custody. Charges of rape, false imprisonment, and other counts were dropped.
In exchange for a guilty plea, he was given a 10-year sentence. The rest will be spent in probation, the Gwinnett Daily Post reported.
Wysolovski has already spent eight months in jail before his bond was set in February 2018 and was given credit for time served. He won't have to do any additional time in prison.
According to WSOC, Burns said she has attempted suicide three times and is still trying to recover since she was held captive.
Meanwhile, she is having trouble in social situations.
— Django (@DjangoUnfeigned) April 26, 2019
"The psychological damage Michael Wysolovski had inflicted is beyond measure or explanation," the Mail quoted Burns as saying. "I cannot explain over a year of systematic abuse and every neurological quirk it has caused. All I hope is that it happens to no other innocent victim."
"Your honor, I will not allow the defendant to hurt her anymore. And I will do everything in my power to make sure he never does this to another family like mine," her father, Anthony Burns, said.
Assistant District Attorney Michael DeTardo told the Atlanta Journal-Constitution that he consulted the victim and family before the plea deal, adding that there had been an agreement between Burns and Wysolovski that could not guarantee a rape conviction should it go to trial. He added that the Burns family also didn't want to go through a trial.
According to the Mail, Wysolovski is now registered as a sex offender. The Burns family spoke out in court to ensure that designation.
When she was found in 2017, Burns was recovered by FBI special agents after they got information that she was living in the Atlanta area. Reports indicated that she was living in a home.
"He gradually wormed his way into her good graces, he coerced her into listening to him and not following our directions and the next thing I knew my daughter wasn't communicating with me," her father told WBTV at the time.
Missing Children
There were 464,324 missing children reported in the FBI's National Crime Information Center in 2017, according to the National Center for Missing and Exploited Children. Under federal law, when a child is reported missing to law enforcement they must be entered into the database. In 2016, there were 465,676 entries.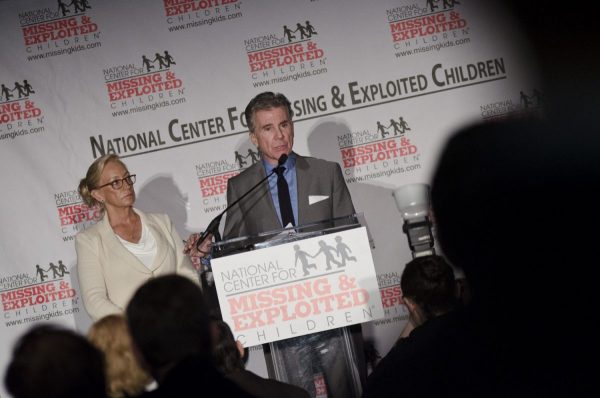 "This number represents reports of missing children. That means if a child runs away multiple times in a year, each instance would be entered into NCIC separately and counted in the yearly total. Likewise, if an entry is withdrawn and amended or updated, that would also be reflected in the total," the center noted.
In 2017, the center said it assisted officers and families with the cases of more than 27,000 missing children. In those cases, 91 percent were endangered runaways, and 5 percent were family abductions.
About one in seven children reported missing to the center in 2017 were likely victims of child sex trafficking.