More than 1,400 miles north of the southwest border, sheriffs are battling drug trafficking, overdoses, gang and cartel violence, and human trafficking.
"If something gets through the border, within a few days, two or three days, it's across this country," said Rockingham County Sheriff Sam Page.
Sheriffs in North Carolina are calling on Congress to approve funding for a border wall and better border security.
North Carolina has become a major hub for the transport and distribution of wholesale cocaine and other drugs throughout the northeastern corridor, according to the Drug Enforcement Administration (DEA).
Page said he does what he can to support the sheriffs situated in counties along the southwest border.
"If we can support them, it prevents a lot of those drugs from coming in and getting into our communities here in the interior United States," Page said.
"If we fail to secure our borders, every sheriff in America will become a border sheriff."
Alamance County Sheriff Terry Johnson said his county has huge problems with the Sinaloa cartel and its drug trafficking operations.
Alamance is right on the intersection of two major interstates, I-40 and I-95, and nearby city Greensboro has become the drug trafficking hub for the southeastern United States, Johnson said.
In March, 35 members and associates of the Nine Trey Gangsters, a set of the United Blood Nation gang, pled guilty in North Carolina to racketeering conspiracy and related charges of drug trafficking, wire fraud, and firearm possession, according to a 2018 DEA report.
The gang's leaders were also directing—from both inside the prisons and in communities—the gang's assaults, robberies, and drug trafficking up and down the Eastern United States, the report said.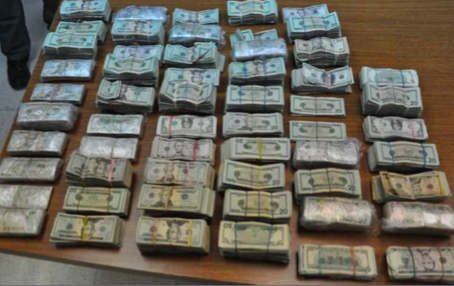 Johnson said drug-related deaths are increasing in his area, "and the cocaine is big time coming in here, along with the heroin laced with fentanyl."
In December, he said the department arrested 22 local drug dealers.
"The opioids and the heroin traffic, cocaine traffic is really taking its toll on our people here in Alamance County," Johnson said. "People are not paying, in my opinion, close enough attention to what the major cause is—and that is the drugs coming across the border."
He said robberies are up, as well as shootings between rival gangs that are vying for the local drug distribution jobs.
The violent MS-13 gang also has a foothold in North Carolina. A known MS-13 gang member was arrested in Wayne County, North Carolina, in December after a half-pound of methamphetamine was discovered during a traffic stop.
"We're also having problems here with human trafficking," Johnson said.
"If we could stop the drugs … at the border, then we in local law enforcement could extend our personnel to dealing with the quality of life issues that are causing us the major problems in our counties and cities."
In November, illegal alien Hector Rodriguez Noyola was sentenced to a minimum of 14 years in prison for trafficking cocaine and possession with the intent to sell and deliver cocaine in Forsyth County, North Carolina.
'We Need to Know Who's Coming In'
Page said President Donald Trump is doing what he can to secure the border, but Congress needs to step up, by funding the wall and fixing immigration loopholes.
"I think the president is making a lot of good efforts, trying to do the right thing to protect the citizens in this country, but there's a lot of resistance in Congress," Page said. "To me, I just don't understand it—why we're not putting the American people first. And why public safety, homeland security, and national security are not a priority for them."
He said, aside from border security, Congress needs to look at the legal loopholes that are allowing bogus asylum claims and illegal aliens to enter the country and stay without being vetted.
In fiscal 2018, almost 400,000 illegal aliens were apprehended by Border Patrol at the southwest border. Many of them claimed asylum and were released into the country to await a court hearing years down the road.
"We need to know who's coming in and who's coming through our borders. Just like when someone gets arrested and comes into our jail—I need to know who's coming in and going out of our jail and being released back out into the community," Page said.
"[Congress] may not agree with everything the president says, but on border security and national security, he's got it. And they need to listen and they need to work with him."
In March, 380 sheriffs from 40 states wrote a letter to Congress supporting Trump's plan for a border wall, while also urging lawmakers to take action against sanctuary policies.
"Because Congress has failed to enact the necessary reforms, our citizens and legal residents face even greater dangers, our national security is more vulnerable, and our enforcement efforts have been seriously compromised," the letter states.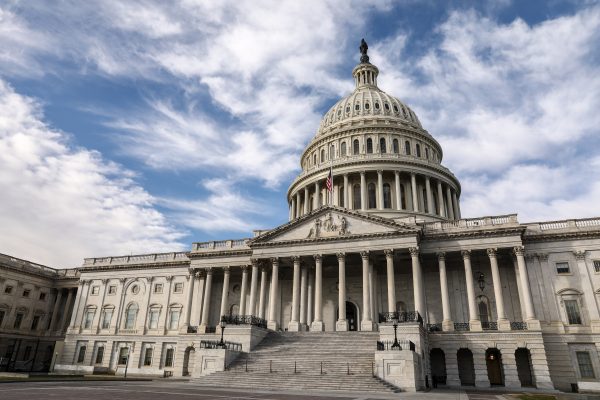 Johnson had a dire warning for law enforcement and politicians.
"If we don't open our eyes—and I'm talking about law enforcement nationwide. I'm also talking about our politicians in the state and in Washington, D.C.—we're going to be a drug culture that we can never turn back and get away from. It's getting that bad," he said.
"And when you have a tremendous amount of money being made off of the drug traffic, I can tell you this, law enforcement and politicians can be bought off. And that's going to be a terrible thing for this nation."
Our law enforcement and the President agree: securing our border makes America's communities safer. They want Congress do its job and fund a border wall.

Republicans have a plan and a fair offer has been made. Build the wall. Open the government.https://t.co/j9CH2lBqie

— Mark Meadows (@RepMarkMeadows) January 2, 2019