A norovirus outbreak has been discovered at a wildfire evacuation center in Northern California, prompting a response from a professional cleaning crew.
The crew had to thoroughly clean the center in Lower Lake on Aug. 8 following the outbreak, according to Fox40.
Several people fell ill with the virus on Aug. 6 and Aug. 7 at a Red Cross shelter. They had been forced to evacuate their homes due to the threat posed by the large Mendocino Complex Fire.
"If it's on your hands and you touch something, then someone else could get it," said shelter nurse Eva Freeman in the Fox affiliate report. "If your hands are clean, it should be safe for everyone."
"We have very little illness at this point," added shelter manager Stephanie Charles on the night of Aug. 8.
"One (step) was to take anybody who was sick and isolate them away from the well people so that it wouldn't spread," Charles said. "The other thing is, the best defense against norovirus is hand washing and so we put up signs everywhere. We started monitoring the food line and telling everybody when they got in the food line, 'Please go wash your hands.' We went around and talked to people about hand washing."
"You're in the same room with all these people that are sick and you're trying to stay away from it," noted evacuee RJ Darden. "It's almost impossible."
Darden had complimentary words for the staff members and volunteers at the shelter. "They did really good here," said Darden.
Mendocino Complex Fire Largest in California History
The Mendocino Complex Fire this week became the largest wildfire in California state history. As of Aug. 8, it topped 470 square miles and was at 47 percent containment, fire officials told USA Today.
"Today on the Ranch Fire, fire crews focused on tying together the south east corner near Indian Valley, successfully working towards holding the eastern section. Additionally, work progressed around Pine Mountain Project and towards the Snow Mountain Wilderness," Cal Fire told USA Today. "Fire crews were successful eliminating potential fire threat and decreasing spotting potential in the southern section of the fire. The containment line holding north of SR20 allowed evacuation orders to be reduced."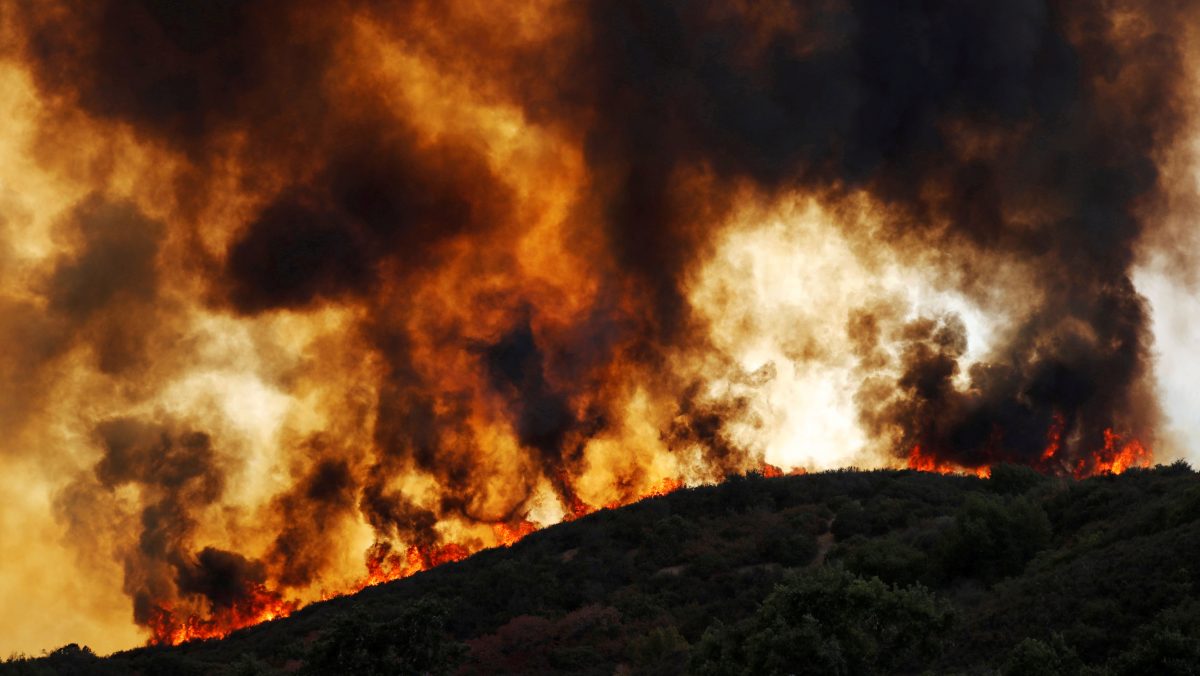 The fire, which topped 300,000 acres as of 7 p.m., destroyed 119 homes and 110 other buildings.
Cal Fire said that the fire will be fully contained by Sept. 1.
California has 18 current wildfires, including the Carr Fire, which was listed at 47 percent containment by Cal Fire.
According to the U.S. Centers for Disease Control and Prevention, norovirus is a quite contagious virus with symptoms of vomiting, diarrhea, stomach pain, and nausea. Norovirus, which is not related to the flu, is the leading cause of foodborne illness, according to the agency.
"Norovirus outbreaks are common. This is because the virus spreads very easily and quickly from infected people to others, and through contaminated foods and surfaces. Outbreaks happen throughout the year, but they occur most often from November to April," the CDC said.