Major private engineering firm BMD has said that blanket bans targeting the coal mining industry—in the name of addressing climate change—have swept up non-mining related businesses.
The company's CEO Scott Power has told a parliamentary committee that despite being an engineering firm, his company has been unable to find insurance for two infrastructure projects because they involve transporting coal and goods for a mining project.
BMD—which employs 17,000 workers and 10,000 contractors—is constructing a rail line connecting the Carmichael coal mine located within the Galilee Basin in western Queensland to the Port of Abbot Point in the state's east. BMD is also upgrading a stormwater system within the Port's coal terminal.
The federal and state governments support both projects, yet BMD could not find companies willing to continue insuring them.
"The projects themselves don't specifically include mining or the extraction of coal, whilst ultimately being associated with the transport of such commodities, and they don't involve handling of coal," Power told the Committee.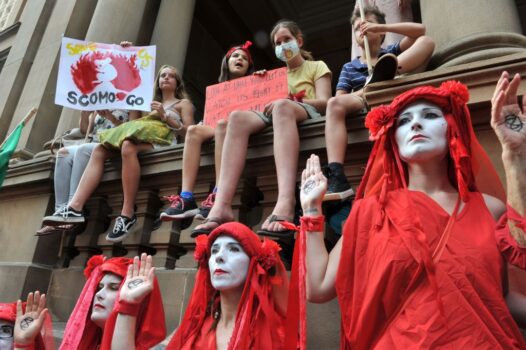 "We were advised that we'd be unable to obtain public liability insurance, environmental protection insurance, and director and officer insurance," he added, noting that the company had no problem obtaining insurance for all their other projects.
"Having been in business for more than 40 years, this is the first time as a business we've encountered such a situation."
The Joint Standing Committee on Trade and Investment Growth is holding an inquiry into the prudential regulation of investment in Australia's export industries.
The inquiry has received submissions from several mining companies, who say the industry is being slowly constricted by financial institutions—namely banks, insurers, and superannuation firms—with the withdrawal of vital insurance and loan services crucial for mining projects.
For example, the Resource Industry Network (RIN), an umbrella body based in the coal-rich central Queensland region, says professional indemnity insurance has ballooned.
"It's 18 times higher now than it was six years ago, and we now spend more on this intangible risk-management tool than we spend on IT or diesel for our vehicles to drive in and out," David Hartigan, general manager of RIN's Field Engineers told the inquiry.
"To give you a sense of perspective: our insurance is now our biggest single cost other than wages."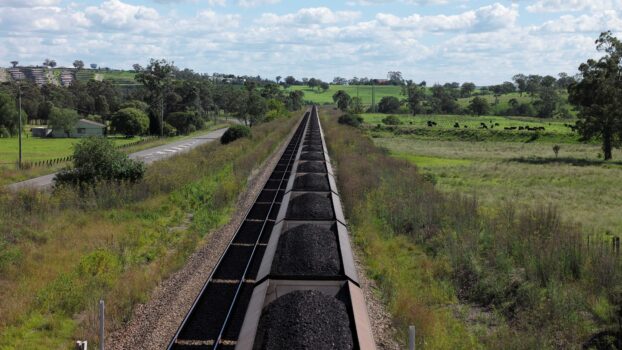 The Committee noted that Australia's financial institutions were responding to the global climate change movement, which has compelled local businesses to steer clear of industries deemed to be major emissions generators.
In fact, the Insurance Council of Australia noted in its submission (pdf) that in 2006, 62 investment companies (controlling over US$6.5 trillion in assets) signed on to the United Nations-backed Principles for Responsible Investment, which calls on corporations to incorporate environmental, social, and governance (ESG) issues into their decision-making—which includes climate change action.
By April 2018, over 1,715 companies (controlling US$81.7 trillion) had signed on, including Australia's "Big Four" insurers— Allianz, IAG, QBE and Suncorp—who control 70 percent of the country's insurance market.
Australian financial regulators and superannuation firms have also applied pressure on companies to do more to mitigate climate change risks.
"Australian company directors and investors have a legal obligation to consider climate change in their assessment of financial risk and manage this risk in their decisions," according to Louise Davidson, CEO of the Australian Council of Superannuation Investors, which represents 36 superannuation firms in the country.
"It is estimated that the likely damage to Australia's economy of leaving climate change risks unchecked is a reduction in GDP of 6 percent by 2070, equivalent to $3.4 trillion (US$2.6 trillion) in present value terms, and 880,000 jobs lost," she stated in ACSI's submission (pdf).
The Insurance Council also listed a series of natural disasters, including Cyclones Debbie, Oswald, and Yasi, as examples of climate risk that could result in costly damage.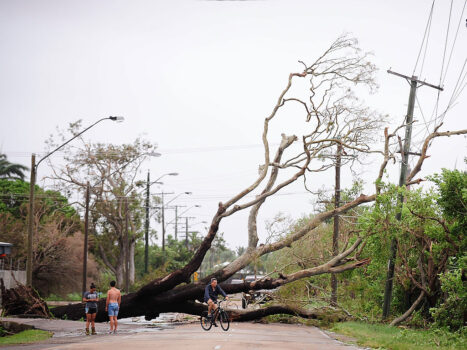 Power, however, disputed this characterisation of risk and said it was misapplied.
"One of the bigger issues that I would mention is the fact that the position that's being taken here doesn't appear to be about risk," he told the inquiry.
"When we're trying to insure our works, we're trying to insure the civil infrastructure we're delivering. It's not clear to me why the commodity that might be carried on a rail line has any significance to the risk associated with the delivery of that project."
He pointed to another project recently undertaken by BMD with the same scope as the Carmichael rail line, the 1,700km Inland Rail, which runs from Brisbane to Melbourne.
"We were able to obtain all the necessary insurance there," he said. "So, whilst it's suggested that it's a risk-based view of the world, it's not clear to me that those risks are fundamentally different from a project and infrastructure delivery perspective.
The Committee broached the possibility of the federal government stepping in and backing the mining industry, considering failures in the free market.
In May, the government announced a $10 billion guarantee to help bring down insurance premiums across northern Australia in response to skyrocketing costs for residents and businesses. The region is hit seasonally by cyclones and flooding.