An Irish businessman and father of four who's been banned from leaving China for two years has spoken out to the media for the first time.
Richard O'Halloran, 45, a director of China International Aviation Leasing Service (CALS), left his Dublin home in February 2019 for Shanghai, China. What he thought was a short business trip turned out to be two years in limbo, after he was caught up in an investigation into his employer Min Jiedong's crowdfunding activities.
"I'm innocent. I've done nothing wrong," in an interview aired on Thursday, O'Halloran told Yvonne Murray from Ireland's public broadcaster RTÉ.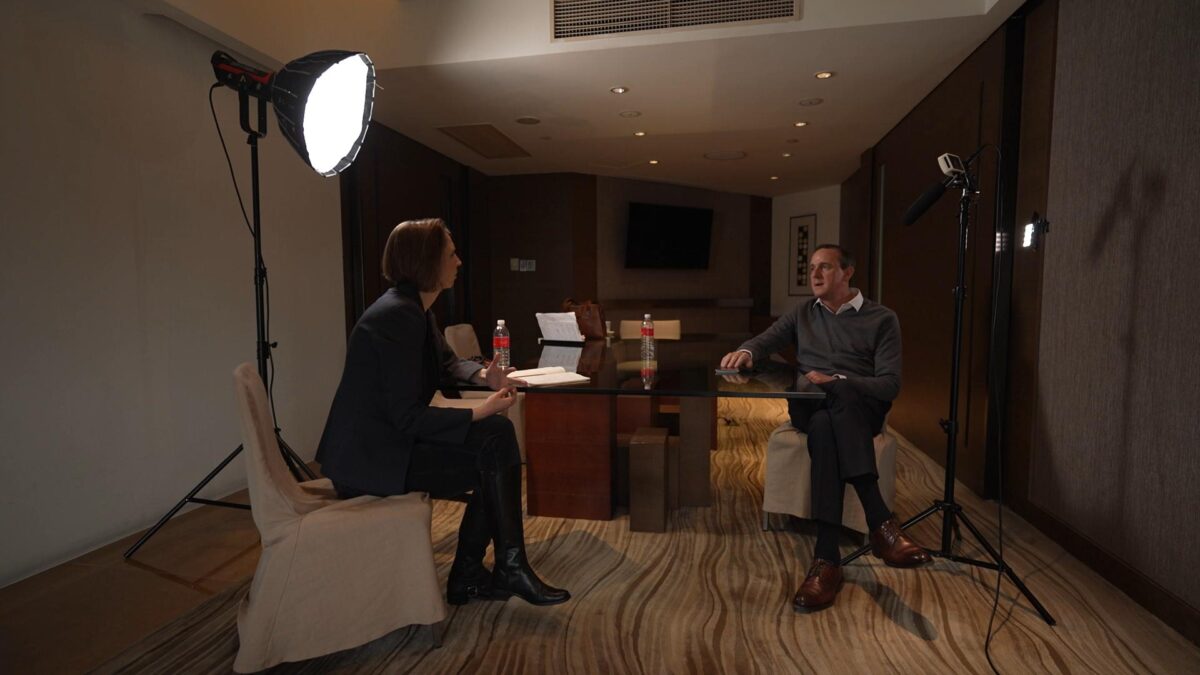 Min, O'Halloran's employer, invested in dozens of countries around the globe, including aircraft leasing company CALS Ireland, in which he was the chairman and the main shareholder.
Min's funding had been raised through peer-to-peer crowdfunding, in what he boasted as a pioneering business model "P2F2B+PDP (Person-to-Financial institution-to-Business+Pre-Delivery Payment)."
Min's business model was widely praised in Chinese media outlets and business magazines as being innovative, until he was accused of defrauding investors in July 2018 when Chinese authorities launched a crackdown on lenders and landed in prison.
The fundraising took place before O'Halloran's employment. O'Halloran told RTÉ that he went to China to assure investors that their problem could be solved.
"I felt duty bound, that there had been many investors who've been stung, not just in China but all over the place, and I wanted to do the right thing," he said.
O'Halloran is not charged with or accused of any wrongdoing, and he said he had cooperated with the Chinese authorities in Min's investigation. However, he's not been allowed to leave China.
'Nobody Will Tell Me Anything'
A Jan. 31 report by Independent.ie said that a judge had "confirmed that there was no exit ban in place but told him [(O'Halloran)] that he would be in China for 'a very, very long time,'" according to O'Halloran's lawyer David Maughan.
"Richard now fears that the judge intends to force him to remain in the country to manage the sale of an aircraft in five years' time when its lease runs out," Maughan told Independent.ie last month.
O'Halloran told RTÉ that this is worse than a sentence, which does have a term limit.
"It's not like I've been sentenced to a finite period of time. This is open ended," he said.
"This could go on and on and on, to the point where I asked one of the judges last month: Do you expect that I tell my wife to get on with her life? And for my kids to try and forget about me? Is that what you're trying to do?"
O'Halloran bought a ticket home on Jan. 10, the same day he was told he could leave China during an interrogation, but was denied boarding yet again at the airport "with no legal grounds whatsoever," according to Maughan.
"We don't know who has a travel restriction on me now, at all. I asked the immigration officers: Was it the police, or was it the courts? And they wouldn't confirm what was going on," O'Halloran told RTÉ.
"Nobody will tell me anything," he said.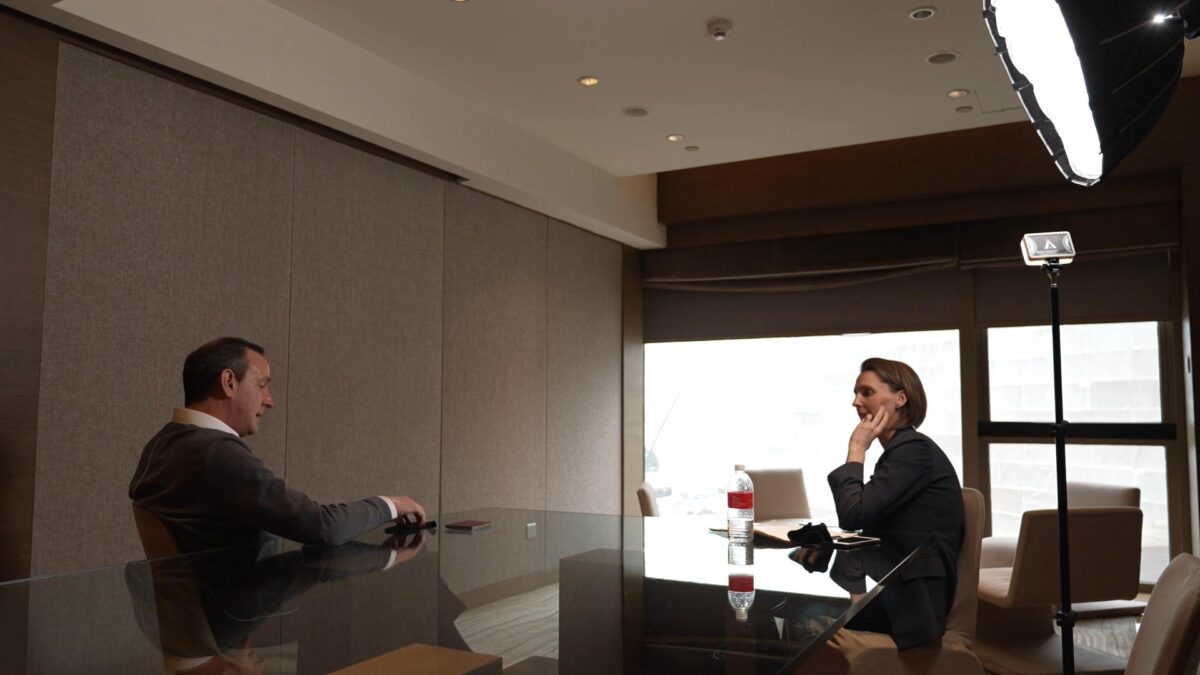 $36 Million Ransom
Independent.ie said that O'Halloran was interrogated by Chinese police without a lawyer present after CALS sent $200,000 (€165,000) to the Chinese court "in a good-faith gesture as part of a proposal to the Chinese to allow the Irishman return home," asking him about the source of the money.
Maughan said it was "fundamentally wrong on many levels."
"It was a phenomenally scary piece of interrogation. During it they demanded he pay $6 [million] personally to the court in order to assist with his freedom," Maughan told Independent.ie.
The report said it was understood that the Chinese authorities then asked O'Halloran for $36 million (€30 million).
O'Halloran recently moved to a hotel from an apartment he stayed in because he suffers from seizures and a lung problem.
"We felt that leaving him alone in an apartment just wasn't safe, given the state of his mental and physical health, so now he is in a hotel and getting better care," his wife Tara O'Halloran said.
A debate in the Senate (upper house of Parliament in Ireland) on getting O'Halloran has been postponed at the request of Irish Foreign Minister Simon Coveney, so it wouldn't set back the process of negotiations for him return, which was at a "delicate stage."
"As with all consular cases, it would not be appropriate to discuss the details of this case, nor to comment on matters pertaining to a legal process in another jurisdiction," a spokeswoman from the Department of Foreign Affairs told The Epoch Times in an email.
On Jan. 21, European Parliament passed a resolution on the crackdown on the democratic opposition in Hong Kong, which includes an article that says the European Parliament "urges China to release unjustly detained EU citizens, such as Irish citizen Richard O'Halloran."
The Chinese Embassy in Ireland didn't respond to The Epoch Times' request for comment at the time of publishing.