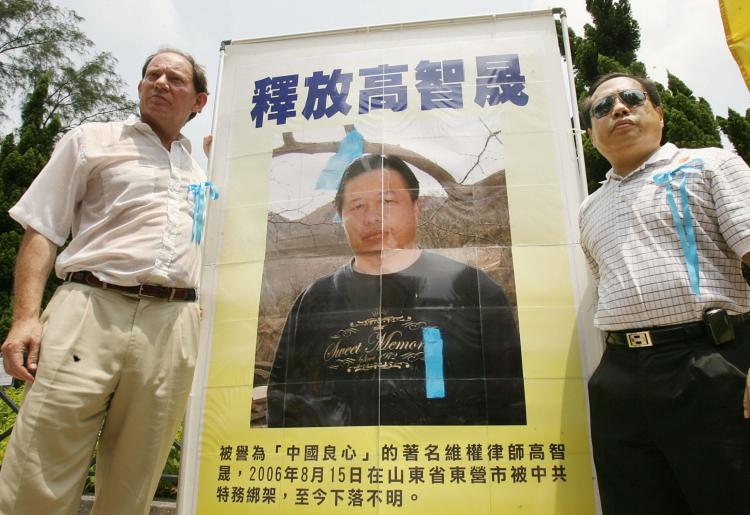 A European Parliament Vice-President has voiced his disappointment that the Nobel Peace Prize was not awarded to one of two imprisoned Chinese dissidents and called it an opportunity missed.
Human rights lawyer Gao Zhisheng, who is a Christian, and HIV and environmental activist Hu Jia were both considered among the favourites to win the 2008 Nobel Peace Prize. However, it was awarded Friday October 10 to Martti Ahtisaari, a former Finnish president and United Nations envoy.
Mr Gao has defended victims of all forms of oppression in China, but particularly adherents of the Falun Gong spiritual practice which is severely persecuted in China. Shortly before his arrest last year Mr Gao wrote an open letter to Edward McMillan-Scott, vice president to the European Parliament, which condemned the wholesale human rights abuses committed by Chinese Communist authorities inside China. The letter also criticized the West's apathy.
Mr Hu is an HIV and environmental activist who focused on Olympic corruption and was arrested on December 27 last year. He was imprisoned for three-and-a-half years.
Mr McMillan-Scott said awarding the Nobel to Mr Ahtisaari, and not one of the Chinese dissidents, was an opportunity missed to encourage reform in China.
"It is disappointing that the Nobel Peace Prize committee failed to accentuate the scale and brutality of China's Olympic crackdown in awarding the Nobel Prize to a retired politician who was well-rewarded financially for his efforts and who made no particular personal sacrifice," he said.
In the same week that the Nobel Peace Prize was awarded, Mr McMillan-Scott said he had received information from sources inside China that Mr Gao and his family were suffering torture.
"I received reliable information this morning from inside China that Gao, his wife and young daughter and son are currently being tortured now in the Daxing area of Beijing," Mr McMillan-Scott said.
"British and French diplomats [had previously] tried to visit Gao's family after I received reports through an intermediary earlier this year that he had been tortured continuously for 44 days and had attempted suicide twice."
Mr McMillan-Scott pressed for Mr Gao's release privately with a range of international bodies and put forward both Chinese dissidents for 2008's Nobel Peace Prize.
"I am aware that there was intense diplomatic pressure from Beijing after widespread reports – welcomed worldwide – that Chinese dissidents were being nominated," said Mr McMillan-Scott.
"The thousands of silenced voices in China represent that great country's future and I am proud to have carried the torch for Gao and Hu, their leaders, since I first made contact with them in May 2006."
Mr McMillan-Scott is also a founder of the EU's $A290 million Democracy and Human Rights Instrument.