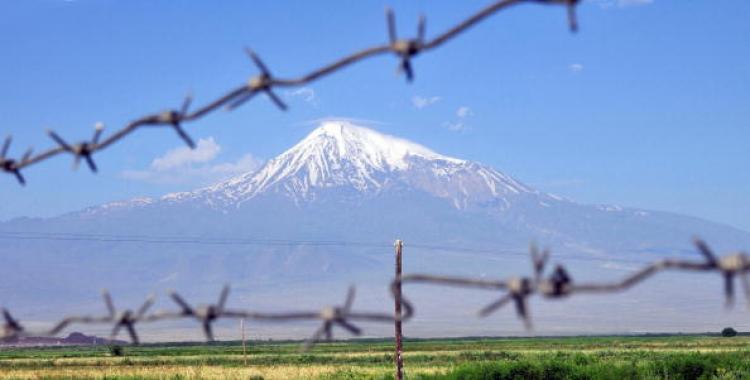 Archeologists from Noah's Ark Ministries International (NAMI) have reported that they found an ark that they believe has a "99.9 percent" chance of being the ancient Biblical artifact known as Noah's Ark.
The team of 15 researchers who were searching in East Turkey found the ark on Mount Ararat 13,000 feet above sea level. One of the team members, documentary film maker Wing-cheung Yeung claimed, "It's not 100 percent that it is Noah's Ark, but we think it is 99.9 percent that this is it," reported World Net Daily. NAMI, the expedition organizer, is a Hong Kong-based evangelical Christian group.
It seems the inside of the ark is equipped with several compartments that the group says could have been used to house animals, while skeptics are saying they could have been just as easily used to carry weapons or food.
"The search team and I personally entered a wooden structure high on the mountain. The structure is partitioned into different spaces. We believe that the wooden structure we entered is the same structure recorded in historical accounts and the same ancient boat indicated by the locals," said NAMI worker Man-fai Yuen.
Carbon dating of the wood making up the ark by NAMI shows that the wood dates back to 4,800 years ago. No other testing by independent organizations has been done at this time, and there has not been any word from the Turkish government about what will happen with the ark.
NAMI has not given any specifics on the size of the wooden structure. Based on biblical accounts placing the final resting place of the ark in the Ararat mountains, it was found where it might be expected. The boat was described in the Bible as being 450 feet long, 75 feet wide, and 45 feet tall.
The story of Noah's Ark originates from the 6th Chapter of the Book of Genesis. The story goes that Noah was instructed by God to build an ark carrying a male and female of each animal in the region in which Noah lived. By constructing the ark, Noah saved the animals and a small group of people from a great flood that was created by God to eliminate the depraved people of the time.