The U.S. National Oceanic and Atmospheric Administration (NOAA) said the coming Atlantic hurricane season will be around normal, with four to eight hurricanes.
The agency released its official forecast on May 23, about a week ahead of the official June 1 start to the season, which lasts until November.
The agency said that for 2019, there will be a "likely range of 9 to 15 named storms (winds of 39 mph or higher), of which 4 to 8 could become hurricanes (winds of 74 mph or higher), including 2 to 4 major hurricanes (category 3, 4 or 5; with winds of 111 mph or higher)."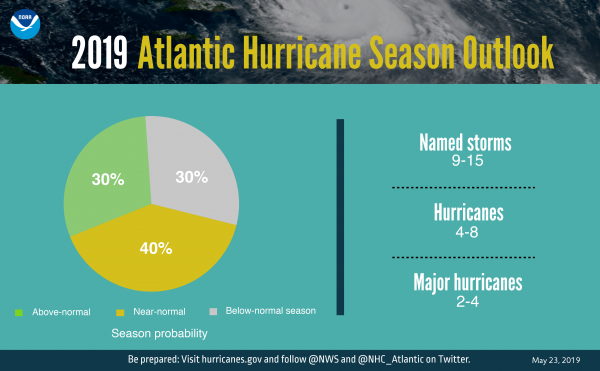 The agency said it has a 70 percent confidence of its seasonal forecast.
The average hurricane season produces 12 named storms, six hurricanes, and three major hurricanes.
This week, the first named storm, Andrea, formed hundreds of miles east of Florida and the Carolinas before dissipating.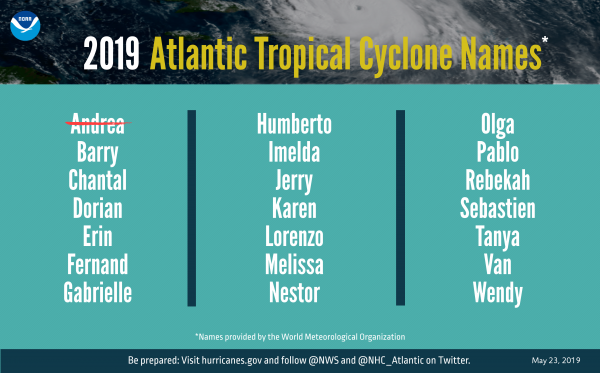 "With the 2019 hurricane season upon us, NOAA is leveraging cutting-edge tools to help secure Americans against the threat posed by hurricanes and tropical cyclones across both the Atlantic and Pacific," stated Secretary of Commerce Wilbur Ross in a news release. "Throughout hurricane season, dedicated NOAA staff will remain on alert for any danger to American lives and communities."
Officials said that regardless of how many storms form, people near coastal areas should remain prepared, as all it takes is one hurricane to cause significant damage.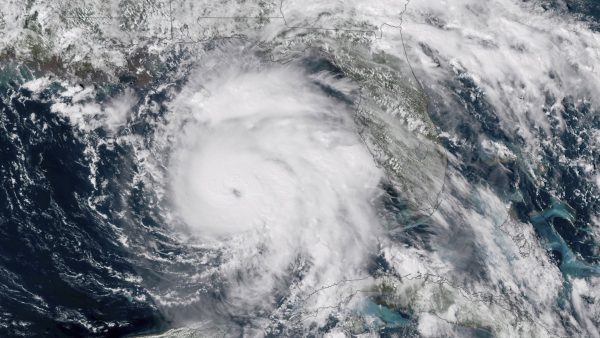 "Preparing ahead of a disaster is the responsibility of all levels of government, the private sector, and the public," said Daniel Kaniewski with FEMA.
He elaborated: "It only takes one event to devastate a community so now is the time to prepare. Do you have cash on hand? Do you have adequate insurance, including flood insurance? Does your family have communication and evacuation plans? Stay tuned to your local news and download the FEMA app to get alerts, and make sure you heed any warnings issued by local officials."
Other Forecasts Similar
AccuWeather recently released its forecast for the 2019 hurricane season, predicting 12 to 14 named storms.
"Of those storms, five to seven are forecast to become hurricanes and two to four are forecast to become major hurricanes," AccuWeather said.
Looking at recent weather patterns, 2019 could be similar to 1969, when Hurricane Camille pummeled the Gulf coastline. It made landfall in Waveland, Mississippi, and left widespread damage in several coastal areas, including Mobile, Alabama, AccuWeather reported. "It became one of only three Category 5 hurricanes on record to impact the U.S," the report said.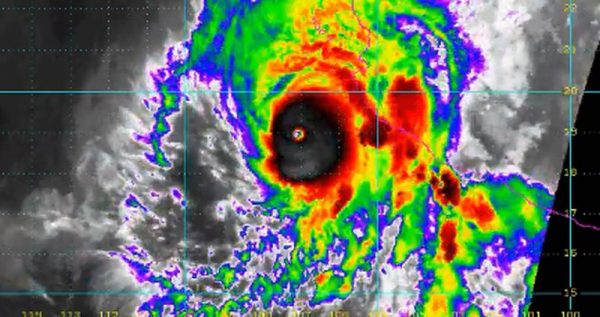 The Weather Channel, meanwhile, posted its own forecast, saying there will likely be 14 named storms, seven hurricanes, and three major hurricanes for the 2019 seasons.
It noted that this season is expected to be slightly above the yearly average of 12 named storms, six hurricanes, and three major hurricanes.
"There is no strong correlation between the number of storms or hurricanes and United States landfalls in any given season. One or more of the 14 named storms predicted to develop this season could hit the U.S., or none could at all. That's why residents of the coastal United States should prepare each year no matter the forecast," the outlet wrote.
Highlighting the unpredictability of the storms, "The 1992 season produced only six named storms and one subtropical storm. However, one of those named storms was Hurricane Andrew, which devastated South Florida as a Category 5 hurricane," the channel noted.