The U.S. National Oceanic and Atmospheric Administration stated that about 52 tornadoes may have touched down overnight after Memorial Day in the central United States.
According to a report from the NOAA Storm Prediction Center, 14 tornadoes touched down in Indiana, 10 touched down in Colorado, and nine were reported in Ohio.
In Iowa, six were reported, five were reported in Nebraska, four were reported in Illinois, and three may have touched down in Minnesota, The Associated Press reported.
At least one person was killed in Celina, Ohio due to a tornado, AccuWeather reported.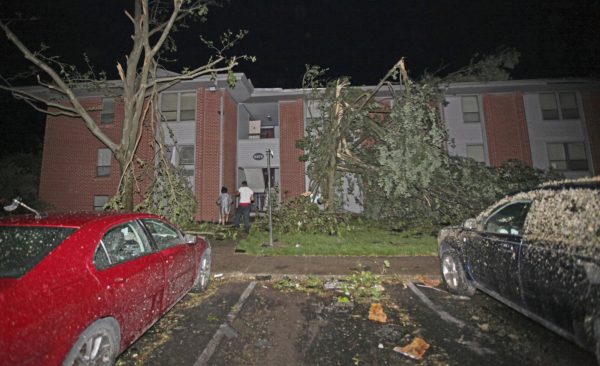 "A large, dangerous tornado touched down last night in northwest Montgomery County. We are focused on supporting life-saving measures, such as shutting down gas lines or locating people who are trapped by debris," Montgomery County wrote on its Twitter page. "Call 911 or contact your local fire station for emergency assistance."
ABC News reported that the tornado destroyed entire apartment complexes and knocked out power and water to thousands in the area.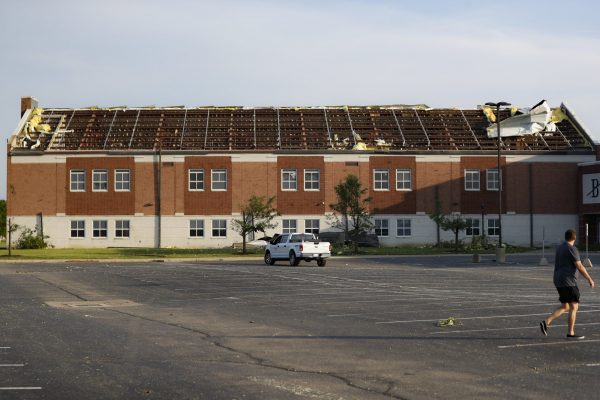 "I don't know that any community is fully prepared for this type of devastation," Dayton assistant fire chief Nicholas Hosford told ABC News. "We have homes flattened, entire apartment complexes destroyed, businesses throughout our community where walls have collapsed," Hosford added.
"It was the scariest 15 seconds of my life," Blake Gifford, of Dayton, was quoted as saying. "I was praying, asking God to keep us safe," he added. "We're lucky, we're lucky to be here."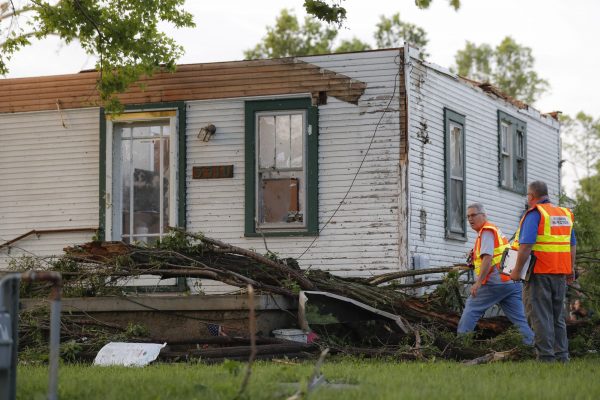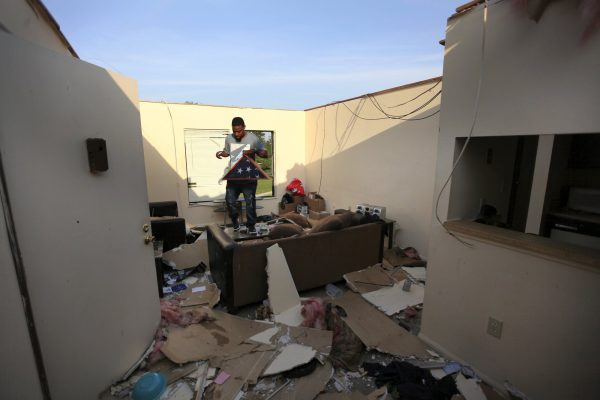 In Pendleton, Indiana, about 75 homes were damaged by a storm, the report said.
Montgomery County, following the tornadoes, was forced to issue a state of emergency, noting widespread damage and having "resources overwhelmed" resources, WHIO reported.
Sunrise shows just how bad the damage is here in Dayton. An entire strip mall in Northridge is gone. @Local12 @ABC22FOX45 pic.twitter.com/m5JI52QNjz

— WalterSmith-Randolph (@WalterReports) May 28, 2019
"It's a mess out here," Montgomery County Commission President Debbie Lieberman said. "It's going to take us a while to get our arms around the total devastation. In the meantime, we want to make sure that everybody's OK and accounted for."
Residents were told to stay off roads near Dayton, AccuWeather reported, noting that a tornado passed over Interstate 75.
The Ohio Department of Transportation (ODOT) called on people to stay away from the area north of downtown Dayton.
"Our crews are assisting with debris cleanup from a tornado that hit about an hour ago," ODOT said on Twitter. "Please give them and emergency crews room to work."