The Senate shouldn't set guidelines for the impeachment trial of President Donald Trump until House Democrats send the articles of impeachment to the Senate, Sen. John Cornyn (R-Texas) said.
"There is no reason to set rules for the trial unless and until the articles have been sent to the Senate," Cornyn said in a Dec. 19 statement.
On Friday, he added: "Mrs. Pelosi is also potentially complicating life for Democrats from competitive districts who backed the impeachment effort and are now hoping to quickly move on."
House Speaker Nancy Pelosi (D-Calif.) said that she wants to delay the transmission of the articles until she sees a "fair trial" set up in the Senate. Senate Minority Leader Chuck Schumer (D-N.Y.) told reporters Thursday that he backs the idea but declined to say whether no Senate trial was better than having one set up under rules favored by Senate Majority Leader Mitch McConnell (R-Ky.).
"I'm not going to get to that at this point," he said. "I want to put all our emphasis on getting the fair trial."
Pelosi's decision sparked widespread confusion and constitutional scholars differ on their interpretations of what the crucial document says regarding the process of an impeachment. One, Harvard University professor Noah Feldman, said that Trump isn't actually impeached until the articles are submitted to the Senate, while another Harvard University professor, Laurence Tribe, disagreed. Others have said the Senate could hold a vote to dismiss the trial even without receiving the articles.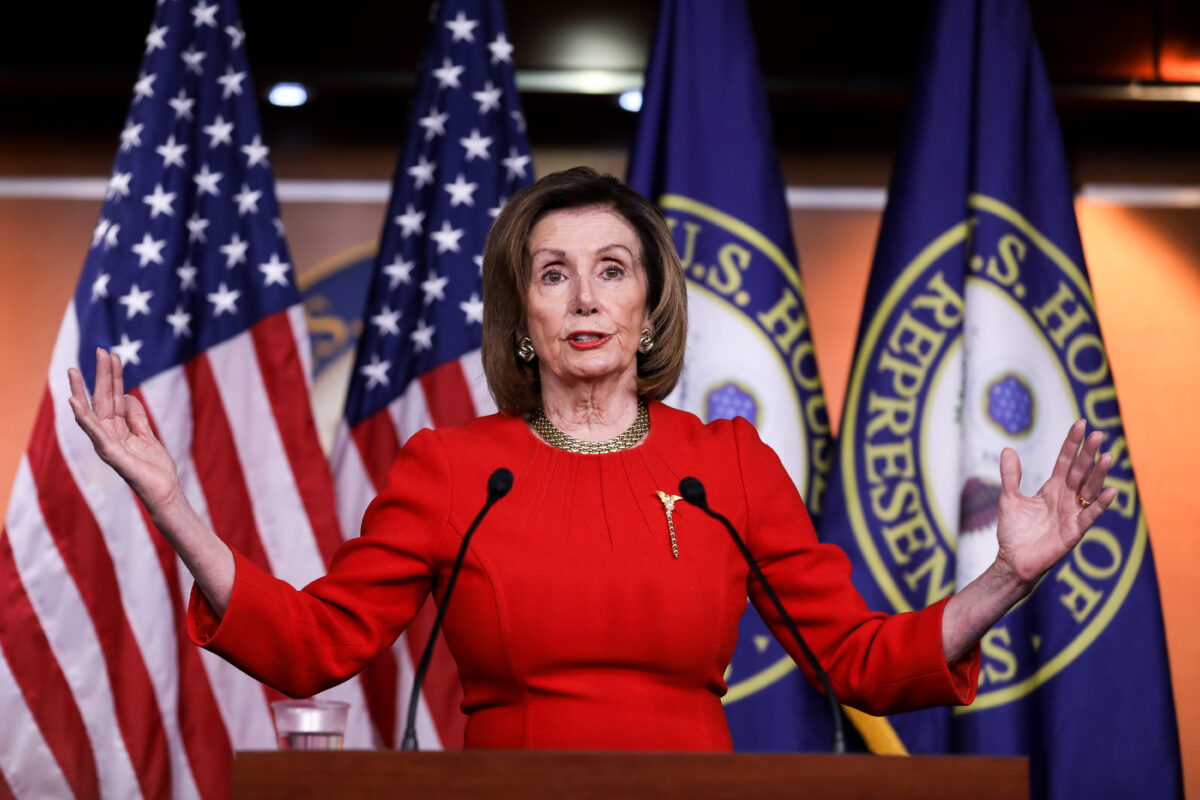 Tribe's op-ed on Monday is credited by some as spurring Democratic leaders into withholding the articles.
Both the Senate and the House broke for Christmas on Thursday. The House did not send a vote on a bill naming House managers, or people who will make the case against Trump during a Senate trial. Neither body will reconvene until January.
McConnell took the Senate floor on Thursday afternoon and openly wondered what leverage Democrats thought they could get out of it.
"Some House Democrats imply they are withholding the articles for some kind of leverage, so they can dictate the Senate process to senators. I admit, I'm not sure what leverage there is in refraining from sending us something we do not want. But, alas, if they can figure that out, they can explain it," McConnell said.
"Meanwhile, other House Democrats seem to be suggesting they'd prefer never to transmit the articles. Fine with me. And the speaker of the House herself has been unclear on this. Her message has been somewhat muddled."
Taking to Twitter Friday, Cornyn added: "Hold 'em as long as you like. Hypocritical to argue this is a solemn constitutional duty and POTUS is an imminent threat to democracy and then sit on the articles. No one is fooled."
"After the House vote, Democrats are having BUYER's REMORSE about impeachment and don't know what to do," added Sen. Lindsey Graham (R-S.C.). "They know their case is falling apart in the eyes of the American people."