'No Olympics but Human Rights' Activist to Be Charged
January 9, 2008 12:00 am Last Updated: January 9, 2008 12:00 am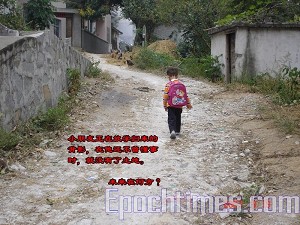 Mainland rights advocate Yang Chunlin, who advocates "No Olympics but Human Rights," will be charged with "Instigating Subversion of State Power" in the near future.
Yang Chunlin is a 52 year old unemployed worker who lives in Jiamusi City, Heilongjiang Province. He was arrested on July 6, 2007 because he published an open letter exposing local land embezzlement by government officials in China's Jiamusi City.
This matter affects tens of thousands of farmers' livelihoods. Along with the open letter, Yang also sent a petition signed by about 3,000 landless farmers to support the campaign of "No Olympics but Human Rights." Thereafter, he also sent several additional petitions signed by about 10,000 local landless farmers to overseas media sources to encourage foreigners to boycott the Olympics.
Yang's sister, Yang Chunping revealed to "Livelihood Observation" that prosecutor Yu Yongsheng in the Jiamusi City People's Procuratorate told her about the pending court action over the phone on January 7.
*Livelihood Observation is a mainland human rights watch website