The Federal Court of Australia has revealed its reasons for dismissing Novak Djokovic's legal challenge to his visa cancellation, which ended a week-long saga where the male world number one fought to stay on Australian shores to compete for his 21st Grand Slam.
In a unanimous decision by the full bench, Chief Justice James Allsop, and Justices Anthony Besanko and David O'Callaghan, stressed that their ruling was not about whether Djokovic would pose a risk to Australia's health, safety, or good order, but rather about whether Immigration Minister Alex Hawke was lawful in his decision to revoke the Serbian's visa.
The full judgment was published five days after the decision was handed down—originally on Jan. 16—which saw Djokovic's final attempt at staying in the country fail.
The Federal Court supported the minister's decision to deport Djokovic and ordered the tennis star to pay the legal costs of the proceedings.
The immigration minister's decision was handed down over concerns that because the Serbian was a "high-profile unvaccinated individual," he could lead other unvaccinated Australians into "refusing to get the jab, anti-vaxxers having their views reinforced and a reduction in the uptake of booster doses."
The decision means Djokovic is barred from re-entering the country for three years—precluding him from competing in future Australian Opens unless the ban is overturned.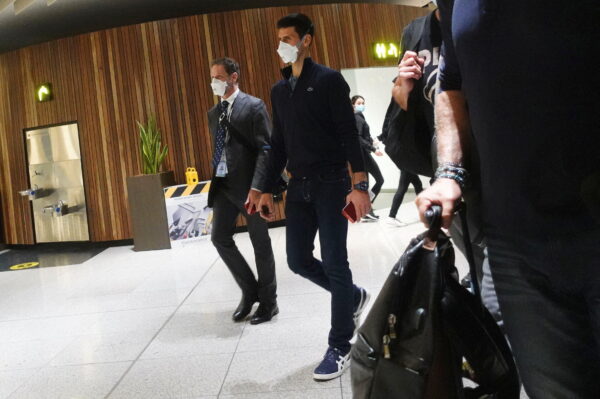 Djokovic's lawyers on Jan. 16 presented three reasons why Immigration Minister Hawke's decision should be quashed.
The first was that the minister failed to provide concrete evidence of the Serbian's "anti-vaccination" stance, the second was there was no proof Djokovic's presence was a risk to public health, and third, the decision was made "illogically, irrationally or unreasonably" because cancelling his visa would have the opposite effect and actually foster anti-vaccination sentiment.
The court rejected all three grounds.
"It was plainly open to the minister to infer that Mr. Djokovic had chosen not to be vaccinated because he was opposed to vaccination or did not wish to be vaccinated." the judges wrote.
"An iconic world tennis star may influence people of all ages, young or old, but perhaps especially the young and the impressionable, to emulate him.
"This is not fanciful; it does not need evidence. It is the recognition of human behaviour from a modest familiarity with human experience.
"Even if Mr. Djokovic did not win the Australian Open, the capacity of his presence in Australia playing tennis to encourage those who would emulate or wish to be like him is a rational foundation for the view that he might foster anti-vaccination sentiment," they added.
The full bench also noted that under Section 133C of the Migration Act, there was "no requirement" for Minister Hawke to "afford Mr. Djokovic natural justice" or procedural fairness.
"It is not the fact of Mr. Djokovic being a risk to the health, safety or good order of the Australian community; rather it is whether the minister was satisfied that his presence is, or may be, or would, or might be such a risk for the purpose of [Section 133C of the Migration Act]".
Hawke was "not obliged" to give reasons, yet he did, the judges added.
"They were evidently carefully drafted … There was a clear interrelationship among all parts of the minister's reasons," they wrote.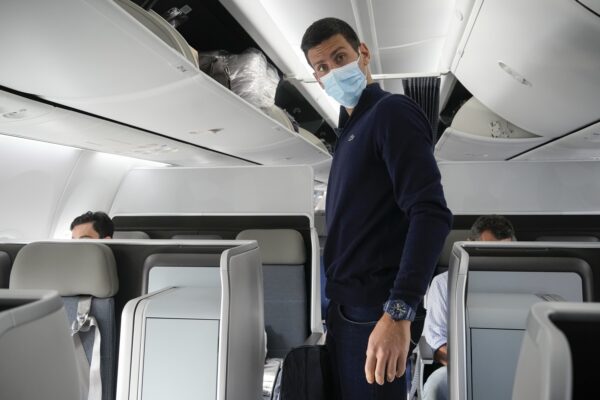 Court documents revealed that the immigration minister acknowledged Djokovic as a "person of good standing" who made no attempt to contravene Australian laws, and that there was support for him to remain in the country.
But Hawke stated he did not accept that Djokovic's removal would "create the appearance of politically motivated decision-making or that it would call into question Australia's border security principles and policies."
A number of legal experts have criticised Djokovic's visa cancellation, with Michael Stanton, president of Liberty Victoria calling the minister's powers "God-like."
While Greg Barns S.C, spokesperson for the Australian Lawyers Alliance on Jan. 16 stated that "using the criteria of a possible risk to public order as a reason to refuse a person entry into Australia is troubling in a society supposedly committed to freedom of speech and freedom of thought."
"This is a very low bar for excluding a person from Australia, particularly in circumstances where the power to review or appeal the decision is so limited," he added.