No Labels Coalition Sets Sights on Cutting Government Waste
July 23, 2013 4:32 pm Last Updated: July 25, 2013 1:47 am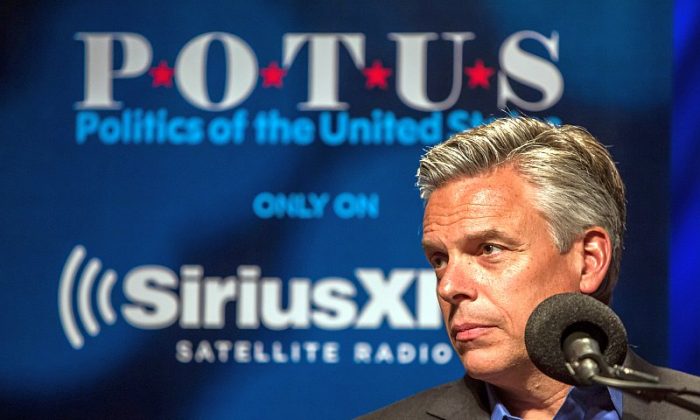 WASHINGTON—Rep. Jim Cooper (D-Tenn.) introduced the No Budget, No Pay Act in 2011. In most work environments if "you don't do your job, you don't get paid," he said, so if Congress fails to pass all of its budgeted appropriations bills on time, why should lawmakers be paid?
Cooper's bill did not pass but he has not given up. The bipartisan No Labels Problem Solvers Coalition is introducing No Budget No Pay again this year as part of a package of legislative reforms.
Formed in January this year, the No Labels Coalition has grown from 24 founding members to 81 lawmakers from both the House and the Senate, and is under the leadership of co-chairs Sen. Joe Manchin (D-W.Va.) and former ambassador and Utah Gov. Jon Huntsman.
The Make Government Work! package, introduced on Capitol Hill July 18, has nine proposals, which coalition members say will reduce waste and increase efficiency in government.
"Whether you think government should be doing more or less, which is really the fundamental debate in this town, we should all be able to agree that whatever government is doing now should be done better," Rep. Reid Ribble (R-Wis.) said in a statement.
Included in the package is The Don't Duplicate, Consolidate Act, introduced by Manchin and Rep. Charlie Dent (R-Pa.), which would consolidate fragmented or duplicative programs in federal agencies.
The Buy Smarter and Save Act, introduced by Sen. Mark Begich (D-Alaska) and Rep. Tim Griffin (R-Ark.) would encourage more strategic sourcing and bulk purchasing across federal agencies; and The Stay in Place, Cut the Waste Act, introduced by Rep. Mike Fitzpatrick (R-Pa.,), would cut federal agency travel by 50 percent and encourage video conferencing.
Members of the group said that the coalition is important to show that lawmakers can and do work together.
"Some would have Americans believe that there is nothing but bickering and gridlock in Washington," said Griffin. "It's good to see that members of both parties—despite real and significant differences on many issues—can agree on some common-sense measures to save hardworking taxpayer's dollars."
Rep. Ami Bera (D-Calif.) said she ran for Congress because she believed it should be a place "where people come before politics." She hopes the work of the coalition will create more trust within Congress and outside it.
"If we can get some real movement on these reforms, I think we can begin to rebuild the American people's trust in their government," she said in a statement.