No remains of dead babies were found at an abortion clinic run by Dr. Ulrich Klopfer in South Bend, Indiana a prosecutor said on Thursday, Sept. 19.
Family members of Klopfer found 2,246 fetal remains at his Illinois house following his death on Sept. 3.
St. Joseph County Prosecutor Ken Cotter said at a press conference that a search of the clinic was conducted at the clinic as well as a vacant lot in the county that was owned by the entity that owned the former clinic but no new remains were found.
"At this point, I can tell you … there does not appear to be fetal remains here," Cotter said. "I don't like rumors. I think people ought to know that, at least based on what we have seen thus far, there are no fetal remains here."
He said the office found "a lot of stuff," including "a lot of medical records" while serving the search warrant.
The Indiana attorney general's office is probing the disposal of the remains and reviewing medical records.
Klopfer operated three clinics in Indiana.
Klopfer ran the Women's Pavilion clinic in South Bend until 2015, when his license was suspended for not properly reporting abortions.
The clinic Klopfer ran in Fort Wayne was also being searched on Thursday.
A Fort Wayne Police spokeswoman told The Journal Gazette that police officers were assisting the state attorney general's office.
The clinic closed in 2013 because Klopfer didn't have a backup doctor with hospital admitting privileges, which violated an ordinance in the county.
Several Indiana lawmakers held a news conference earlier in the week outside Klopfer's former clinic in Fort Wayne, calling for state investigations in Indiana and Illinois.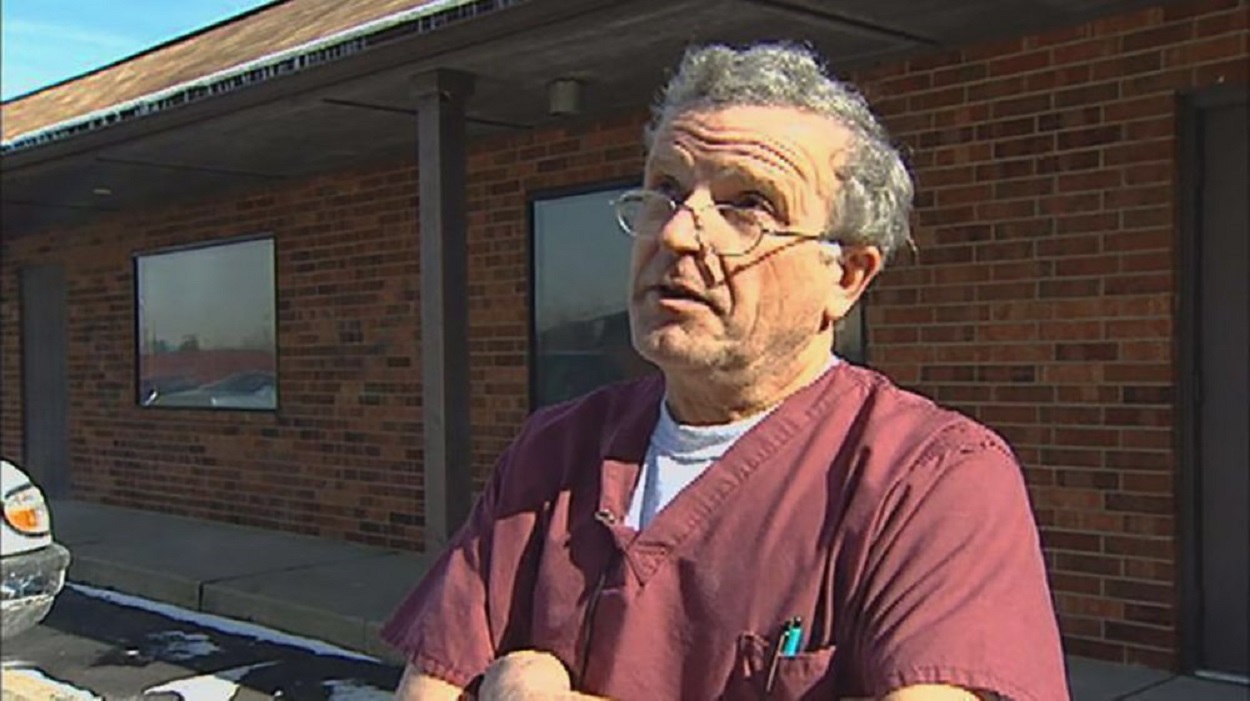 "We have a lot of work to do to make sure this never, ever happens again," said Republican state Sen. Liz Brown.
Illinois officials said on Thursday they'd finished a probe there into Klopfer's property and sent the fetal remains to authorities in Indiana.
Will County Sheriff Mike Kelly said at a press conference that the remains were sealed in small plastic bags containing formalin, a chemical used to preserve biological material.
The White House and Vice President Mike Pence have called for a federal probe into what happened. No officials have indicated that others were involved in Klopfer's transport of remains. Klopfer's family members were unaware of the stored remains.
Republican Attorney General Curtis Hill of Indiana said on Monday that he was working with Democratic Illinois Attorney General Kwame Raoul after the discovery of the remains.
"The grisly discovery of these fetal remains at the Illinois home of a deceased abortion doctor shocks the conscience. Further, we have reason to believe there is an Indiana connection to these remains," he said in a statement.
Indiana state Rep. Ron Bacon called the discovery at Klopfer's home "seriously disturbing." He also expressed concern that "there may be other remains in the Indiana clinics where he performed abortions."
The Associated Press contributed to this report.